The show must go on !
At the age of 150 years, the paris opera house gets equipped for streaming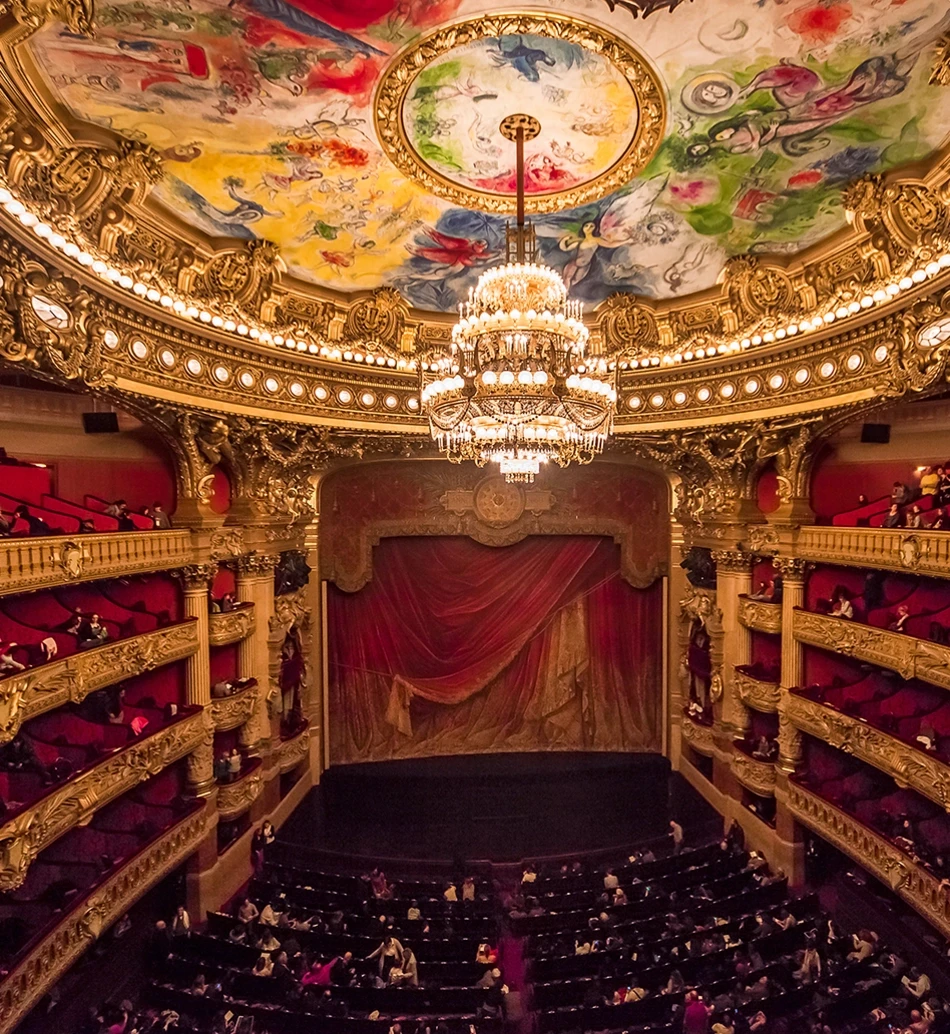 Many traditional theatre, dance or musical venues have managed to stay as popular as more modern media channels, such as movie films, TV series and video games. However, times are changing with a growing number of the most prominent cultural institutions now seeking state-of-the-art equipment to enhance their offering and have better control over their broadcasting capabilities. Leader in UHD broadcast solutions, the LEMO Group is supporting this modernisation by helping prestigious venues enhance their production quality. Even performers are being kitted out with the latest technology to sensational effect.
With its lavish thirty-column façade and green domes, the Palais Garnier is one of Paris' architectural gems. Inaugurated almost 150 years ago, it is about to be further anchored in the third millenary by kilometres of fibre optics. Early this year, its younger brother, Opéra Bastille (1989) was also equipped with a brand-new network.
At the helm of these two prestigious sites, the Opéra National de Paris, a public institution under the wardship of the French Ministry of Culture. Its mission: to promote lyrical and choreographic art, namely by fostering the creation of contemporary artworks and training singers and dancers.
Sharing opera and ballet with the widest possible audience is part of the mission. For over thirty years, this is also ensured by television broadcasting, and both sites are equipped with a broadcast system (cable network, broadcast centres). This is how the various partners – headed by France Télévision and contractors of the European cultural television channel ARTE – connect their equipment. Unfortunately, broadcast companies have moved on to HDTV and the old triaxial copper system of both operas has not been compatible with their cameras for several years.
Then, in 2020, the pandemic arrived, and the shockwave sped up the evolution of the institution.
Overnight, the audience was banned from venues. How would it be possible to let them enjoy opera and ballet performances ? " Promptly, we came to an agreement with our partners to offer, on their platforms, a weekly broadcast ", recalls Laurent Métivier, head of the audiovisual services of the Opéra National de Paris. Most importantly, in only a few months, a paid video-on-demand service was created. " Opéra chez soi " (home opera) offers recorded shows, but not only. In December 2020, La Bayardère, shot in an empty hall, was the first performance broadcast live on this platform. " A great success, with more than 10,000 tickets sold ! " Other live broadcasts have followed.
So, the Opéra National de Paris, whose roots go back to the 17th century, has entered the age of streaming.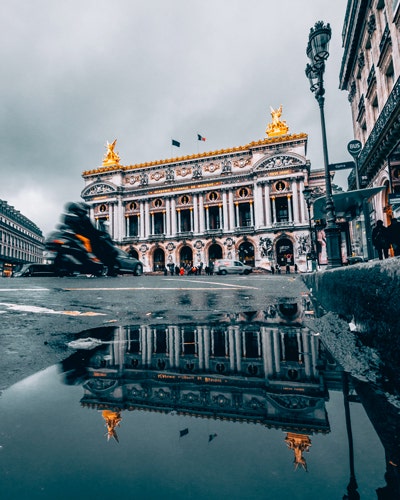 It wasn't the first to do so : the Royal Opera House in London, the Teatro Real in Madrid, the Teatro San Carlo in Naples and others have launched similar offerings. This is unsurprising, considering the many advantages, explains Laurent Métivier. " We now depend less on our broadcasters. This is all the more important, as public channels tend to reduce their opera and ballet offering. Furthermore, the service makes it possible for us to connect directly with our audience. "
Also, the audience has become wider than ever. Shows at the Palais Garnier and the Opéra Bastille are sold out (over 90% occupancy rate), but their audience is mostly made up of Parisians or residents of the Paris region. And foreign spectators (mainly Americans and Japanese) have been fewer since the pandemic. The online service audience is national and even international (70% and 30% respectively for " Opéra chez soi ").
Confident, the Opéra de Paris has decided to further expand its offer. In late March, it replaced "Opéra chez soi" by " Paris Opera Play " (POP), a service with enhanced contents and interface. The "pay-per-view" is only maintained for live shows, various subscription plans are available, which means a more regular and welcome source of income.
To better equip the new service, the management decided to get rid of the obsolete broadcast systems. The time has come for high definition.
At the Opéra Bastille, the implementation took from November 2022 to April 2023. With 2745 seats in the main hall (and a second amphitheatre with 500 seats), it is one of the world's largest opera venues. Three kilometres of fibre optic cables (Northwire SMPTE 311) have been installed to replace the triax copper network. Connecting the eight new small " pan-tilt-zoom " Panasonic cameras (half of them are mobile) for video recording, the TV cameras (of the TV channels or the ones rented by the Opéra de Paris) for broadcasting, the AVID servers, broadcast centres, etc.
At the venerable Palais Garnier, a similar modernisation was launched in mid-April. The work is expected to be completed this summer.
The 2023-2024 season of the Opéra de Paris scheduled 19 operas (seven creations), 12 ballets (five creations) and a lyrical gala. If there was only television, the audience could watch only half a dozen shows. " Thanks to the new broadcast system and POP " says Laurent Métivier, " we offer about twenty. " Major effort is put into live broadcast, with ever-increasing demand and wider audience than for works from the catalogue. The institution also proposes other exclusive content, including master classes and documentaries.
Creating content in-house requires new know-how. There again, the Opéra de Paris adapts, working mainly with its staff (cameramen, technicians) hiring external producers and technicians if needed.
POP's offering " perfectly complements " that of on-site performances, extra-mural shows, cinema and television broadcasts.
What next ? " We would like to get directly integrated into major content broadcasters, such as Orange, Amazon, etc. With an app that could also be used in the interfaces of smart TVs.
Making opera and ballet performances accessible to wider audiences is indeed the mission of the Opéra de Paris. Born centuries ago, bel canto and entrechats never stopped thrilling the enthusiasts.
For watching ballets and operas : play.operadeparis.fr