Semiconductor
The semiconductor industry has undergone rapid transformation in recent years, driven by advances in technology, increased demand for processing power and data storage, and the proliferation of connected devices.
The industry has experienced a shift towards specialised applications such as AI, the internet of things, and autonomous vehicles. All of which require high-performance and low-power semiconductor solutions. Additionally, the COVID-19 pandemic accelerated the growth of the semiconductor industry, as remote work and virtualisation created increased need for data centres and cloud computing infrastructure. The trend towards miniaturisation and increased integration has also resulted in the development of more complex and sophisticated semiconductor devices. Overall, the semiconductor industry is expected to continue its growth trajectory and play a critical role in shaping the future of technology.
Developed nations have invested heavily to improve their capabilities in the global semiconductor industry. Continuous investment drives advances in research, development, design, and manufacturing.
Technical Challenges
Connectivity plays an essential role
in the production of semiconductors
The entire process of manufacturing semiconductors is highly intricate and requires significant investment, infrastructure, equipment, and expertise. Following the design process, the chip is 'printed' (using lithography, deposition and etching) on a wafer. Testing follows, to ensure specifications are met. Packaging must be conducted in an environment free from contaminants. Once electrical connections have been made, the chips undergo further testing.
Connectivity is a critical component of the semiconductor manufacturing process, as it involves the data transfer between various stages of production. In modern semiconductor manufacturing, there is an emphasis on cutting-edge technology to optimise the connectivity and data transfer between different production processes. This technology includes advanced sensors, automated systems, and sophisticated software that work together to enable a seamless flow of data across the manufacturing line. These advances have not only improved the efficiency of the manufacturing process, they have also enabled the development of new and innovative semiconductor products.
Due to zero-tolerance for defects, the semiconductor industry is a highly regulated and demanding sector, requiring exceptional precision and quality control, in 'clean room' conditions. Therefore, connectivity technology must be reliable, accurate, and operate seamlessly within these challenging conditions. The continued evolution of connectivity technology is expected to drive further innovative advances in the semiconductor industry, shaping the future of technology for years to come.
Reliable, high-quality connections 
Despite the fast-changing environment, the availability of LEMO's highly reliable and high-quality connections is guaranteed for the long term.
Easy locking and unlocking
LEMO's safety features and ease of connection are unrivalled, due to features such as easy locking and unlocking and blind mating, drastically reducing machine down-time for maintenance or repair.
Multiple options for the highest compatibility 
A range of options includes compact and high-density connectors, hermetic and vacuum application products, high voltage, extreme temperature resistance and clean room compatibility.
Worlwide interconnect expertise
Eager to tackle new challenges, the LEMO Group's global network of experts can provide manufacturers with the most advanced solutions for the most demanding applications.
Fields of application 

Our areas of expertise in the semiconductor industry span both front and back-end manufacturing phases, wafer manufacturing, wafer processing, testing, assembly and packaging.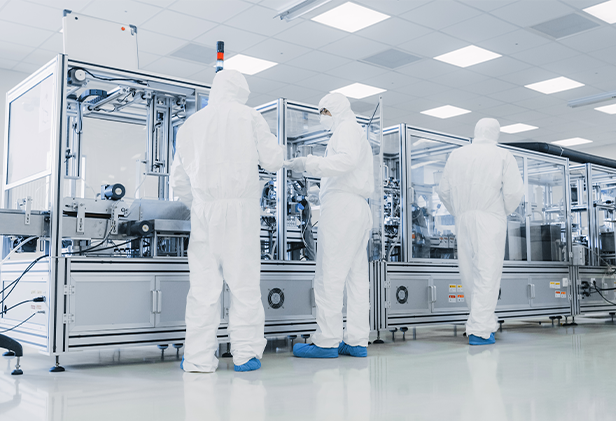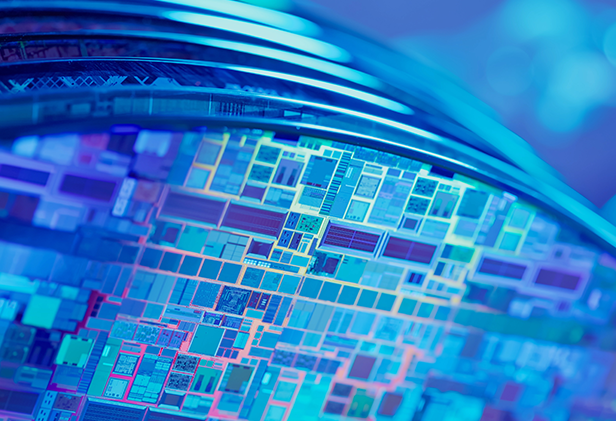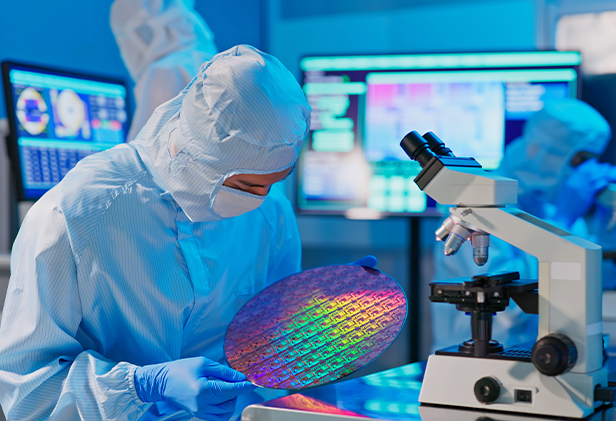 Do you
have a
challenging
project?
No matter how harsh the environment may be, LEMO has a solution ready for you to implement today.
If not, we promise to relentlessly innovate and develop one for you.
Please take a moment to reach out and describe your project, technical specifications and deadlines. We're standing by and looking forward to hearing from you – and adding your business to our thousands of longstanding satisfied customers, partners and employees – very soon.