Environment

Environmental considerations play an increasing role in driving business activities. LEMO complies with the ISO 14001 standard, the main European laws and regulations such as RoHS and REACH, as well as meeting the highest specific customer requirements.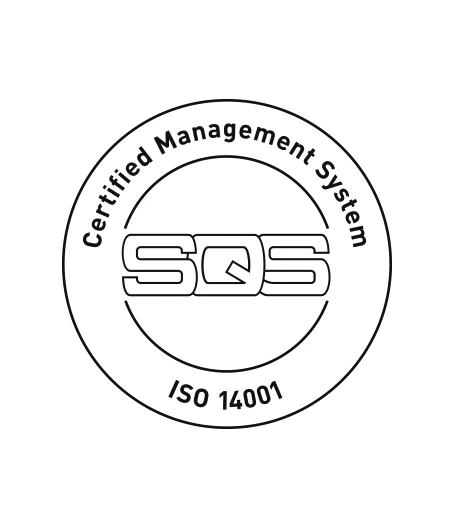 ISO 14001 Certification
Our environmental management system is ISO 14001 certified, which demonstrates LEMO's commitment to sustainable development and business practices. Our main objective is to limit the impacts of our activities on the environment by polluting less and consuming better. To reach this objective, LEMO performs a regular analysis of its environmental impacts and takes initiatives to reduce the most significant ones.
Product Conformity

LEMO ensures the continuous respect and conformity of the different regulations
RoHS

EU RoHS Directive refers to the restriction of the use of certain hazardous substances in electrical and electronic equipment (EEE), including connectors. LEMO certifies that connectors and accessories produced and supplied under the brands LEMO, REDEL and COELVER are compliant with 2011/65/EU and 2015/863/EU of the European Parliament. An exemption was granted for lead in copper and brass alloys allowing up to 4% lead by weight.
REACH

REACH is a regulation of the European Union, adopted to improve the protection of human health and the environment from the risks that can be posed by chemicals. As far as the REACH regulation is concerned, LEMO is a producer of items made from finished products. In cooperation with our suppliers and according to our supply channels we are kept informed about their procedures of pre-registration and guarantee the safe use of the items that we supply to you.
Sony Green Partner

The SONY Corporation created the Green Partner Environmental Quality Approval Program as part of its environmental activities in order to maintain and improve the environmental safety and quality of all components and materials that are distributed worldwide in SONY products. Since 2005 LEMO has been awarded by SONY the Green Partner Certificate and we are committed to a continuous cooperation on Sony environmental quality assurance activities.
Proposition 65

Proposition 65 requires businesses to provide warnings to Californians about significant exposures to chemicals that cause cancer, birth defects or other reproductive harm.
Find answers to your questions! Explore our FAQ for helpful information dedicated to our Environment section.
Learn more
What is RoHS?
RoHS stands for Restriction of Hazardous Substances. Originated in the European Union as Directive 2002/95/EC, it restricts the use of specific hazardous materials found in electrical and electronic products.
On 2nd January 2013, Directive 2002/95/EC is repealed by Directive 2011/65/EU known as the recast of the RoHS Directive or as the RoHS 2 Directive.
In 2015, Directive 2015/863, known as RoHS 3, was published by the EU expanding the scope of the actual Directive by adding 4 additional restricted substances.
Are there any exemptions to RoHS? Which ones are applied to LEMO?
Can LEMO provide a COC RoHS?
Due to the wide variation in content and format request forms, LEMO adopted its own forms in response to requests for regulatory information. If part number is specified by the Customer, LEMO can supply a COC with mention of the LEMO part number, RoHS compliance status and number of exemption (if applicable). Please submit your request using your usual communication channel (subsidiary, distributor).
What is REACH?
European regulation N° 1907/2006, adopted in December 2006, that establishes a single integrated system for the registration, evaluation, authorisation and restriction of chemical substances in the European Union. It applies to all areas of activity.
Are there any SVHC in LEMO products?
Lead is a component of bronze, copper alloys and solder alloys. This substance may be present at a concentration greater than 0.1% w / w in ours articles (applications covered by EU RoHS 2 exemptions).
LEMO is committed to work on the reduction or removal of this identified SVHC whenever it is possible and to supply sufficient information to allow safe use of the substance.
Can LEMO provide Material Declarations?
Due to the wide variation in content and format request forms, LEMO adopted its own forms in response to requests for regulatory information. LEMO can provide upon request Material Declarations on LEMO template for some specific products. Please submit your request using your usual communication channel (subsidiary, distributor).
What are the restricted substances under RoHS?
The substances restricted under RoHS are lead (Pb), mercury (Hg), cadmium (Cd), hexavalent chromium (Cr6+), polybrominated biphenyls (PBB), polybrominated diphenyl ethers (PBDE), and four different phthalates (DEHP, BBP, BBP, DIBP).
What are Maximum Concentration Values (MCVs)?
Maximum Concentration Value (MCVs) are limits set by the European Commission for each RoHS-restricted substance. The limits apply to each "homogeneous material" making up a product.

The MCVs are as follows: 0.1% by weight maximum for Pb, Hg, Cr6+, PBBs, PBDEs and phthalate.
0.01% by weight maximum for Cd
What is a homogeneous material?
A homogeneous material is either a material with a uniform composition throughout or a material that consists of a combination of materials, that cannot be disjointed or separated into different materials by mechanical actions such as unscrewing, cutting, crushing, grinding or abrasive processes.
What is the Candidate List?
Under REACH, the most hazardous substances on the market are gradually being added to a list known as the 'Candidate List,' with the view of ensuring their use is correctly controlled, and that safer alternatives are found as soon as possible. The substances on this list are termed 'Substances of Very High Concern' (SVHCs).
Legally nothing prohibits it to have these substances in the product, but there is a duty to inform about the name of the molecule and ways to protect from it, within a period of 45 days after receiving the customer request.
The European Chemicals Agency (ECHA) publishes the SVHC list on its webpage: (http://echa.europa.eu/web/guest/candidate-list-table).
What is article 33 of REACH?
Article 33 requires that any supplier of an article in the EU containing SVHCs above the threshold of 0.1% weight by weight must provide sufficient information to the customer to allow safe use of the article.
Common elements and most important differences between RoHS and REACH?
As common elements, both RoHS and REACH constrain the use of substances (prohibition or restriction on the use) and both are European regulations applicable within EEA (European Economic Area countries).
Regarding the most important differences:
• REACH regulates lifecycle of all substances in all kinds of products. RoHS regulates the use of a very limited number of substances only in electrical and electronical devices.
• Reference basis for substance content restriction: REACH -> % by weight of a part / RoHS -> % by weight of a homogenous material
What is SONY Certification Green Partner?
Sony designates suppliers that cooperate in the production of environmentally sensitive products as Green Partners. Sony established the "Sony Green Partner Standards" in 2001 with the aim of encouraging suppliers to introduce Green Partner environmental management systems.
LEMO is committed to follow the "Green Partner Environmental Quality Approval Program" where the controlled substances are described. This document (SS-00259) regroups REACH and RoHS and other National regulations from different countries.
Under this commitment LEMO performs regular controls of all suppliers, ICP tests, Audits, self-evaluation and staff training, among others.

Do you
have a
challenging
project?
No matter how harsh the environment may be, LEMO has a solution ready for you to implement today.
If not, we promise to relentlessly innovate and develop one for you.
Please take a moment to reach out and describe your project, technical specifications and deadlines. We're standing by and looking forward to hearing from you – and adding your business to our thousands of longstanding satisfied customers, partners and employees – very soon.