2023-05-22
VELOCI-WRAPTOR: Lighting-fast cable I.D. drives quality and efficiency at LEMO UK
LEMO UK has transformed their cable assembly identification procedures by integrating a Brady Wraptor A6200 automated labelling machine. This advanced technology has significantly elevated the speed, precision, customisation, and quality of their cable assembly identification. The decision to upgrade followed an internal feasibility study, which highlighted the need for improvement of the existing manual process of printing, wrapping, and heat-shrinking labels onto cables.
The example below shows an un-laminated label returned by a customer. The exposed printed data has been partially rubbed off making traceability difficult.
Image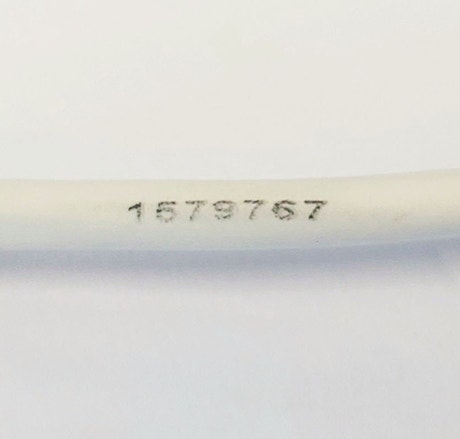 The new Brady labelling machine delivers significantly improved quality and durability of identification compared with the current heat shrink method.
Image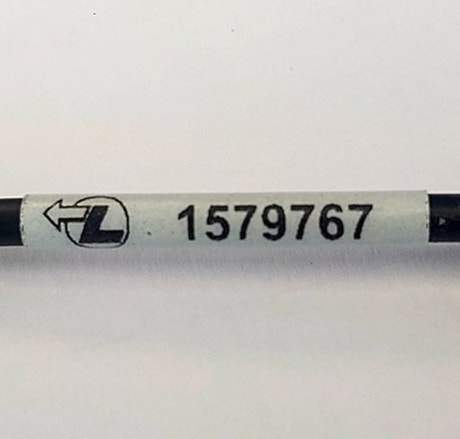 The new 'self-laminating' durable printed label below maintains crisp, legible data even after being exposed to harsh environments and handling.
The total machine cost can be recovered through labour savings within the first year of operation.
The Brady workstation software is a key asset and has a wide range of tools and features which allow the user to create complex labels and idents with ease. An example of this is the ability to print automatic sequential idents and QR codes, a feature not currently available to customers.
All labels are UL-approved, and data sheets are readily accessible online, making them highly suitable for the medical and military industries.
Integration of self-lamination and multiline printing consolidates multiple identification processes and styles into a single procedure.
Implementation of the automated labelling machine would result in an 81.9% reduction in labour required for applying idents. See video demonstration below.
LEMO UK introduced this innovative technology in May 2023 as part of its ongoing commitment to enhancing quality, customer experience, and operational efficiency.