FOCAL
THE SOUND OF MUSIC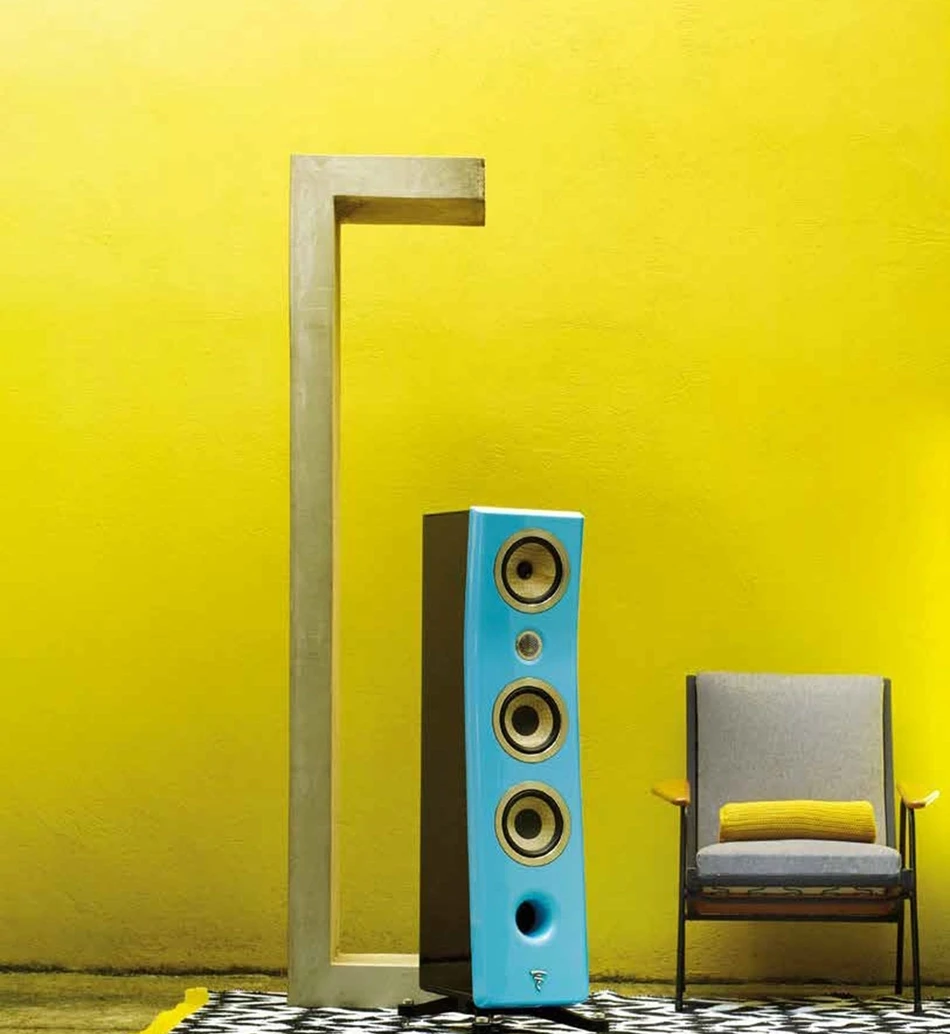 At the forefront of acoustic research, the French company Focal has just launched its latest products: Kanta loud-speakers and Clear headphones. 

Another step further in their quest for pure sound for all music lovers.
A fine specialist in acoustic equipment, Focal is a global leader in high fidelity loudspeakers. Since 1979, the French brand has been striving to push the boundaries of technology to achieve exceptional sound quality. Their stated objective is to get always closer to the original sound of performers, regardless of the type of music, whether classical, electro, song or ethnic instruments. So, it is not a coincidence that Focal is among the rare audio companies which continue to invest in acoustic research, which also means a large number of patents. Particularly committed to "Made in France" quality, Focal continues to design, develop and manufacture its products on French soil.
Focal's collections target both individuals and professionals. Its hi-fi audio systems are adapted for all private or public environments. Focal also provides for travellers, with Listen Wireless and Spark Wireless headphones as well as for cars. The brand is also a major player in recording studios with monitoring speakers designed to meet the standards of large and small organizations.
Every product generation incorporates a number of innovations, adding to the previously developed special features. So do the company's two latest creations, Kanta loudspeakers and Clear headphones. Focal launched them during the Rocky Mountain Audio Fest, a major US trade show for consumer audio and home entertainment, early October in Colorado.
Kanta is available in gloss or matt finish, with eight colours, including "Gallic blue" and "white Carrara", to match every interior.
In addition to its aesthetics, Kanta is a real technical gem, every single element of its design adds to the performance. In particular, volume control guided the R&D engineers' research, who managed to reduce distortion, music's great enemy. The upper register is rendered by the new IAL3 tweeter in pure beryllium, absorbing the effect of waves. For the first time in a Focal device, a flax sandwich cone is combined with a beryllium tweeter. Thanks to this combination, musical warmth and clarity can be preserved. Kanta is also characterised by a brand new material, a high-density polymer used for moulding its façade in one piece. A promising material for acoustics, as it eliminates sound diffraction phenomena.
Clear is a top-range headset for home entertainment that combines a number of assets. It is capable of reproducing sound details with remarkable accuracy, tonal neutrality and high-level dynamic. In other words, Clear aims at a sound quality comparable to a loudspeaker. A major challenge if we consider that a listener distance of only a few centimetres requires a complete rethinking of headphones domes to achieve what Focal describes as a "plane wave in extremely near field".
Clear is equipped with new generation full-range loudspeakers. It is a more open design than that of the Clear headphones launched in 2016. There is innovation in terms of comfort as well, thanks to innovative microfibre pads with micro-perforations and an equal distribution of weight around the head – these headphones have been designed to be forgotten. Just like all Focal products, Clear is equipped with a complete connection set. It is delivered with LEMO connectors and three cables fitted with a cotton-braided sheath to prevent electrostatic charge.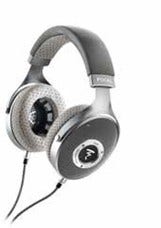 The Clear Headsed