The robot with a human touch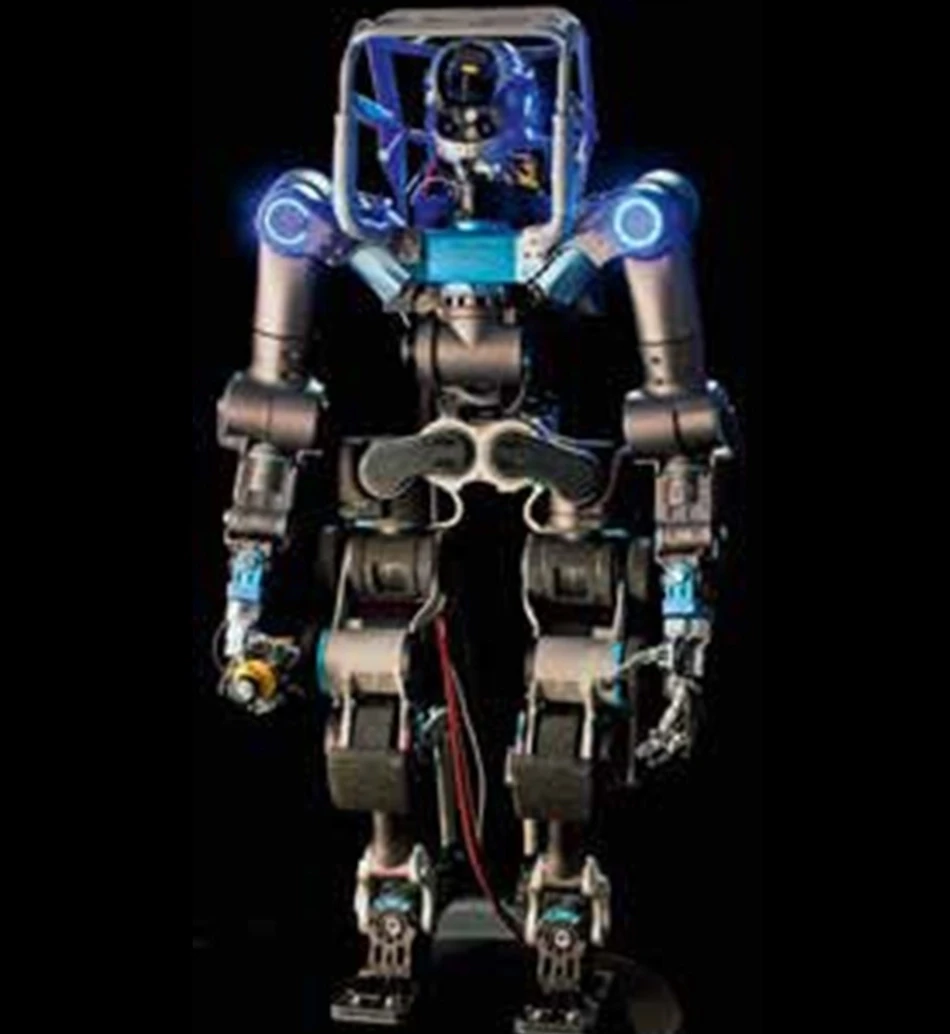 Walkman mimics human movements in a strikingly accurate way.
It has met extreme conditions and could be used for supporting people in need. Its designers have developed it in record time and predict a great future for it
Almost 1m90 and 120 kg. These powerful proportions are not those of a rugby player, but those of Walkman, the humanoid robot entirely developed by the Advanced Robotics Department of the Italian Institute of Technology (IIT) in Genoa.
Originally, Walkman was designed to take up a chal- lenge: build a robot able to rival the best during the DARPA Challenge, a robotics competition organized in June 2015 in Pomona, near Los Angeles.
In competition with 24 teams from all over the world, the Italian robot had to handle a series of challenges simulating emergency rescue operations in a disas- ter area: driving a quad, opening valves, overcoming obstacles… Walkman ranked in 17th place, but that wasn't what counted most: with only a few months to create, assemble and test this technological wonder, the team of 80 IIT people working on the project have brilliantly demonstrated their skills.
It was a major challenge, to say the least. First of all, they had to create a robot whose behavior matched that of a human being. Special attention was there- fore paid to reproducing human gestures. The robot's hand, in particular, developed in cooperation with the University of Pisa, is a small masterpiece. 
Instead of using a separate motor for each finger, it is controlled by a single motor and perfectly simulates a human hand's movements. Walkman is capable of grasping objects, turning a wheel, opening doors, handling a drilling machine… Its vision has also received special attention. The robot is equipped with a stereo camera and laser scanner for 3D mapping of its environment, as well as with additional lighting in case it needs to operate in the dark. The technician remote-controlling it can literally "see through the eyes of the robot" and direct it accordingly.
Remotely controlled, Walkman is not totally independent yet. However, its tailor-made batteries ensure 30 minutes to 2 hours of autonomy. Heat resistant and robust, thanks to its skeleton made of Ergal (or Aluminium 7075, a metal used in aerospace), it is particularly adapted for use in emergency situations to replace rescuers. Although it is still too heavy and too powerful to be used safely alongside humans, research continues in order to develop increasingly sophisticated movements. IIT are hoping to use it in applications where it will be able to prove its full "human" potential, such as supporting and caring for disabled people.
For the moment, Walkman is a unique prototype, but it has met a great deal of interest. Disney studios have bought a child-sized smaller version. The Italian army has financed the development of a half-human, half- quadruped "centaur" version.