SPECIAL FEATURE – SMART HEALTH
THIS ROBOT HAS YOUR BACK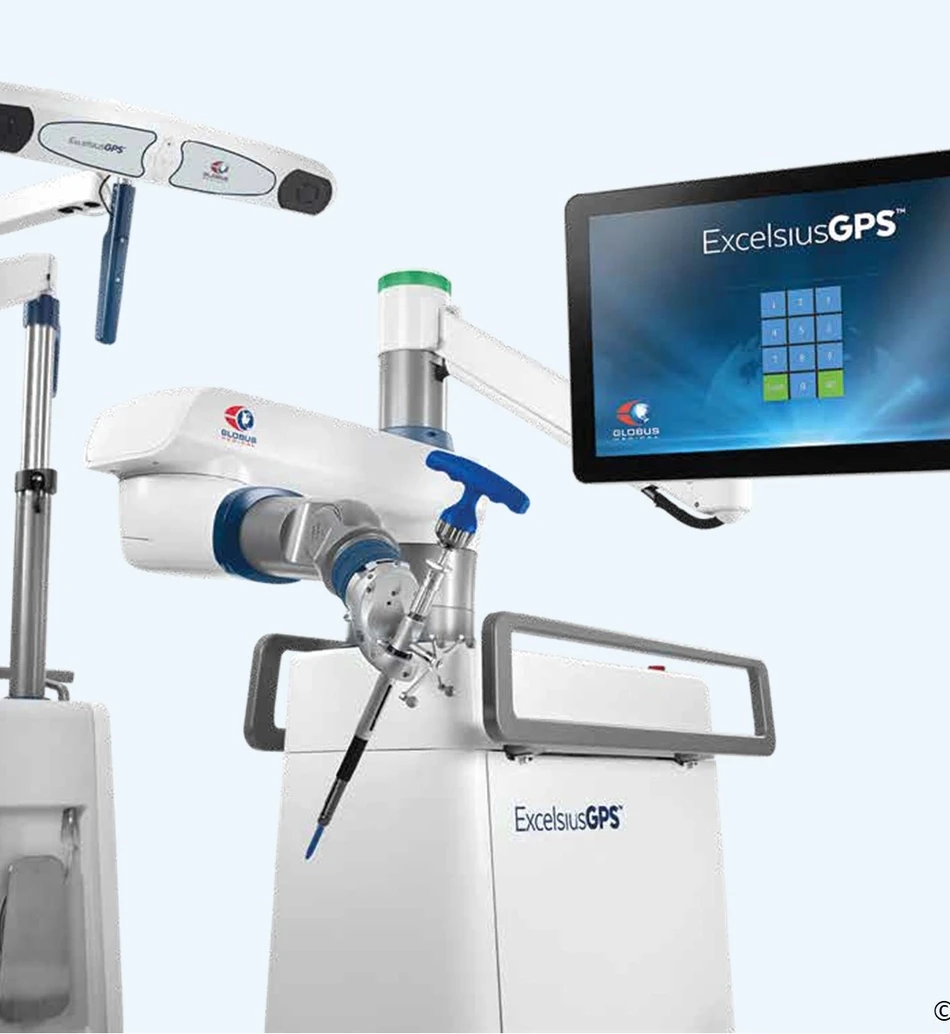 Globus Medical, an expert in the field of musculoskeletal solutions, has invented an innovative solution to the challenges of spinal surgery. 
Its Imaging, Navigation & Robotics division has developed ExcelsiusGPS, a robotic navigation platform that assists spine surgeons during surgery. The robot is considered as a major breakthrough by the company based in Pennsylvania (USA).
This ExcelsiusGPS is a revolution in robotic spine surgery which is designed to improve accuracy and optimise patient care by using robotics and navigation, much like a GPS in your car.
On the day of surgery, medical images are taken and imported into ExcelsiusGPS. The surgeon uses these images to determine the size and placement of implants and creates a patient plan based on the patient's anatomy. This is used to guide the rigid robotic arm to a specific region of the spine, similar to a planned route or pathway on a GPS. 
The surgeon uses this pathway or route to accurately place the implants using navigated instruments. Throughout the procedure, the surgical instruments and implants are continuously displayed on the screen for the surgeon and staff to visualise.
The system is designed to enable minimally invasive surgery which combines the surgeon's understanding of anatomy with X-ray imaging to treat spine conditions using only minor incisions. A minimally invasive technique enables the surgeon to separate the muscles surrounding the spine rather than cut through them and to operate through small incisions along the spine. This process has many benefits, including shorter hospital stay, less tissue damage and smaller scars.
ExcelsiusGPS carried out its first operation on 4 October 2017 at John Hopkins University in Baltimore.