SPECIAL FEATURE
Printing an exact copy of the patient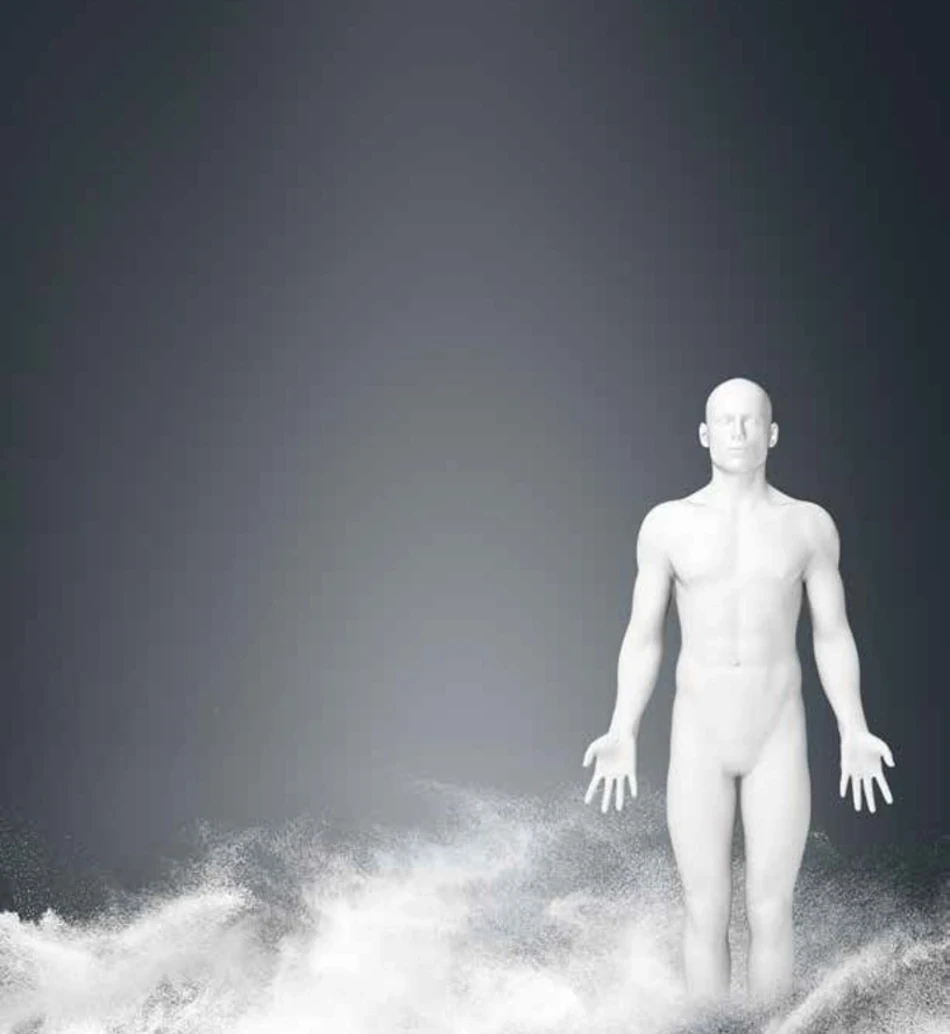 How medicine uses 3D printing.
 
On the table is the horizontal section of a skull. White. Matt. With all its external curves and lines, all the complex structures of its inner volumes.
Despite appearances, this is not a real skull. Just a reproduction – accurate to within a few mi- crons – of the skull of a young patient at CHUV (Lausanne University Hospital, Switzerland). It was created on a ProJet 3510 SD, a mid-range, highly accurate printer model designed by 3D Systems, one of the leaders in 3D printing solu- tions.
Printing such an item begins with a traditional scan or MRI. The files are transmitted to the CHUV printing centre where engineers – such as 3D printing specialist Sébastien Martinerie – prepare the digital file. This requires knowledge in both medicine and 3D modelling.

In the printer are two polymer materials owned by 3D Systems: the material which will "hold" the finest elements and the building material itself. Once it's printing, the machine super- poses – one by one – layers 32 microns deep. Every two or three layers, a UV flash hardens the material.
It takes about 15 hours to print a 7cm-high sec- tion of skull. To remove the resin mould, the printout goes in the oven at 65 degrees and then in a bath and receives ultrasonic vibrations. The final touches are made by hand.
Until 2012, the CHUV bought these 3D printouts from external suppliers. Printing them in-house is less expensive and delivery times are much shorter. What is more, they are developing in- house expertise which will enable the teaching hospital to better integrate future evolutions to this promising technology.

The CHUV prints between 30 and 40 pieces a year, most for the hospital's maxillofacial surgery department, managed by Dr Martin Broome. The section of skull placed on the table helped the surgeon to prepare for surgery and – with ideal precision – to model the implant he will fit into his patient's damaged orbital floor.