ARRI
NEW MASTER GRIP ON FILM-MAKING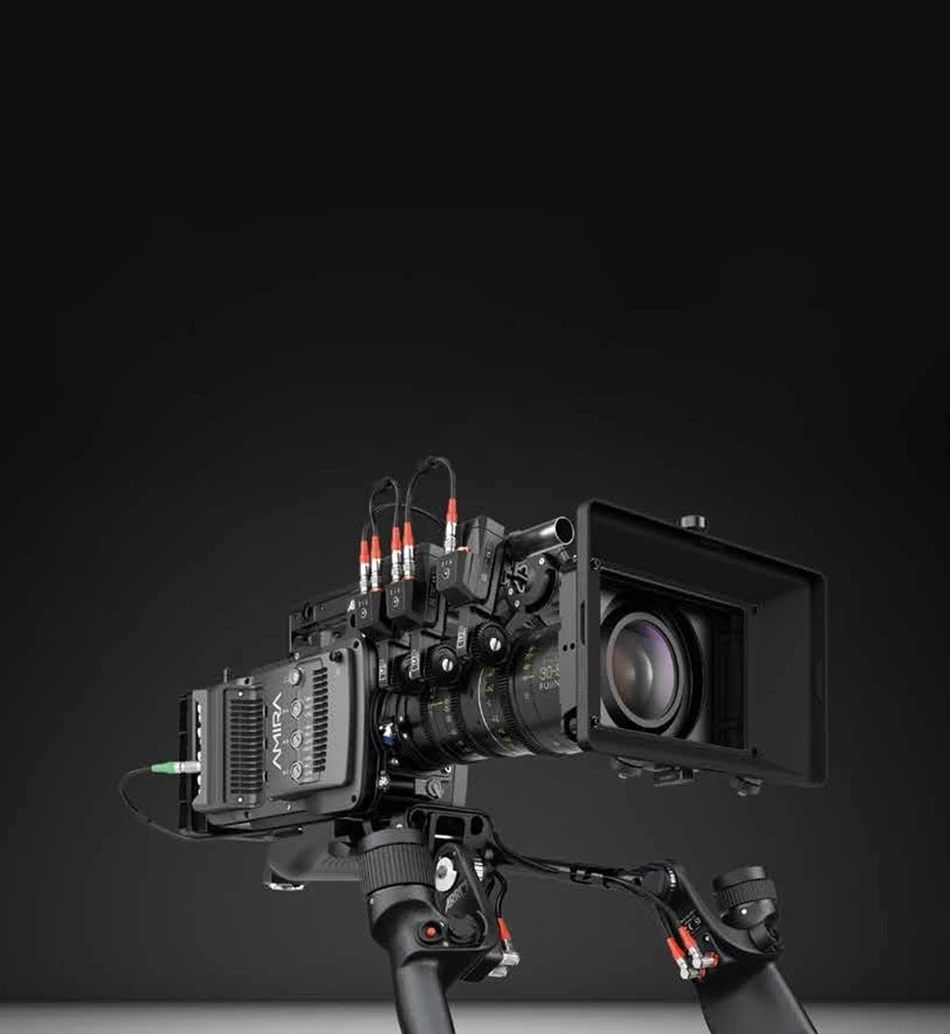 Designed for professional cinema and television filmmakers, the new Master Grip handgrips from the German company ARRI give a new dimension to shooting with a shoulder-held camera.
Action scenes will be even more spectacular.
Camera technology has been constantly improving. However, electronic control system accessories have also gone through a spectacular evolution. For instance, stabilizing handgrips have existed for quite some time, but with the Master Grips, a decisive step has been taken. Before them, no handgrip offered the user as much in terms of ergonomics and functionalities.
Zoom, iris and focus settings, camera function control: with Master Grips, the operator can now have fingertip control over the camera lens, whilst holding and orienting the camera. Equipped with a touch screen, Master Grips provide for easy parameter configuration, according to the operator's preferences. In addition to these revolutionary functions, they are designed to withstand harsh environments. Their rugged design, their magnesium cast housing, as well as their excellent connectors (see below), make Master Grips ideal accessories for film, documentary or live shooting of major sporting events. The cameraman can walk, run and stay on the move for a long time with the camera on his shoulder. Whatever the weather conditions or the environment, he can shoot spectacular sequences without any discomfort or risk of losing control.
With the Amira ARRI has a camera system with large format sensor, specifically designed for documentary filming. Determined to provide cameramen with handgrips that are just as technologically advanced, with Master Grips, ARRI opens up a new array of opportunities to them. 
ARRI AND LEMO – A TOP LINE PARTNERSHIP
Founded in 1917 in Munich, ARRI celebrate their 100th anniversary. The trademark is a reference for cin- ema and TV professionals around the world, even in Hollywood. LEMO has been contributing to this success for a while.
LEMO connectors provide the quality that ARRI's cutting-edge products and the high expectations of their customers require. Today, practically all ARRI devices, from cameras to electrical interfaces and the brand new Master Grips, use LEMO connectors. For these handgrips, ARRI needed angular connectors, so LEMO developed Anglissimo, a solution that has now become part of the catalogue.