2015-05-28
LEMO - Northwire Launch European Cable Distribution
LEMO connector and Northwire cable manufacturer are pleased to announce the opening of the  manufacturing companies' new European warehouse: the European Distribution Center (EDC). Designed for rapid customer response, it is ideally located at LEMO's Benelux facility in the Netherlands.This entity will offer specialised inventory programs, fast delivery and custom cable services as well as technical support. Both manufacturers and their customers will benefit from the advantages provided by a centralised and responsive EDC, which is expected to be fully operational in the second quarter of 2015.
Image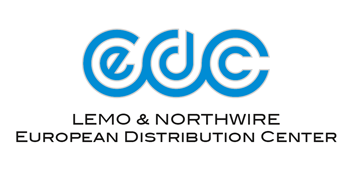 "The launch of the European Distribution Center represents another milestone in LEMO and Northwire's continuous pursuit to bring more value to our customers,"
explains Northwire's CEO Katina Kravik. Sharing Kravik's enthusiasm is Niels Zonnenveld, managing director of LEMO Connectors Benelux:  "In addition to engineering a complete connector and custom cable assembly solution for the Benelux region, LEMO and Northwire are pleased to offer specialised Kanban and inventory programs with short lead times, personalised for our valued European customers." Capitalising on his 10-year experience and having been at  the start-up of LEMO Benelux, Zonneveld has been integral to the design, creation and implementation of the EDC, selecting and training "really energetic and vibrant" staff members and implementing robust systems.
The key customer benefits of the LEMO-Northwire EDC reside in the Expedited Solutions and Services programme. Similar to Northwire's USA-oriented NWI DIRECT and NWI EXPRESS programmes, which feature fast delivery and factory-direct bulk cable cost savings, the EDC will focus on LEMO and Northwire's customers in Europe, in conjunction with LEMO's local sales companies. These benefits include warehousing and distribution, risk management, redundancies, rapid response and delivery, custom wire and cable lengths and full logistical support for supply chain and inventory management.
Serving Europe and beyond, the EDC is now accepting customer orders for standard cables, built-to-order custom cables and more. To place an order, or to request a special custom solution, contact your local LEMO subsidiary for further information at www.lemo.com/en/contact
Image