CONNECTED #16 | THE BRAND
LEMO: A natural, respected name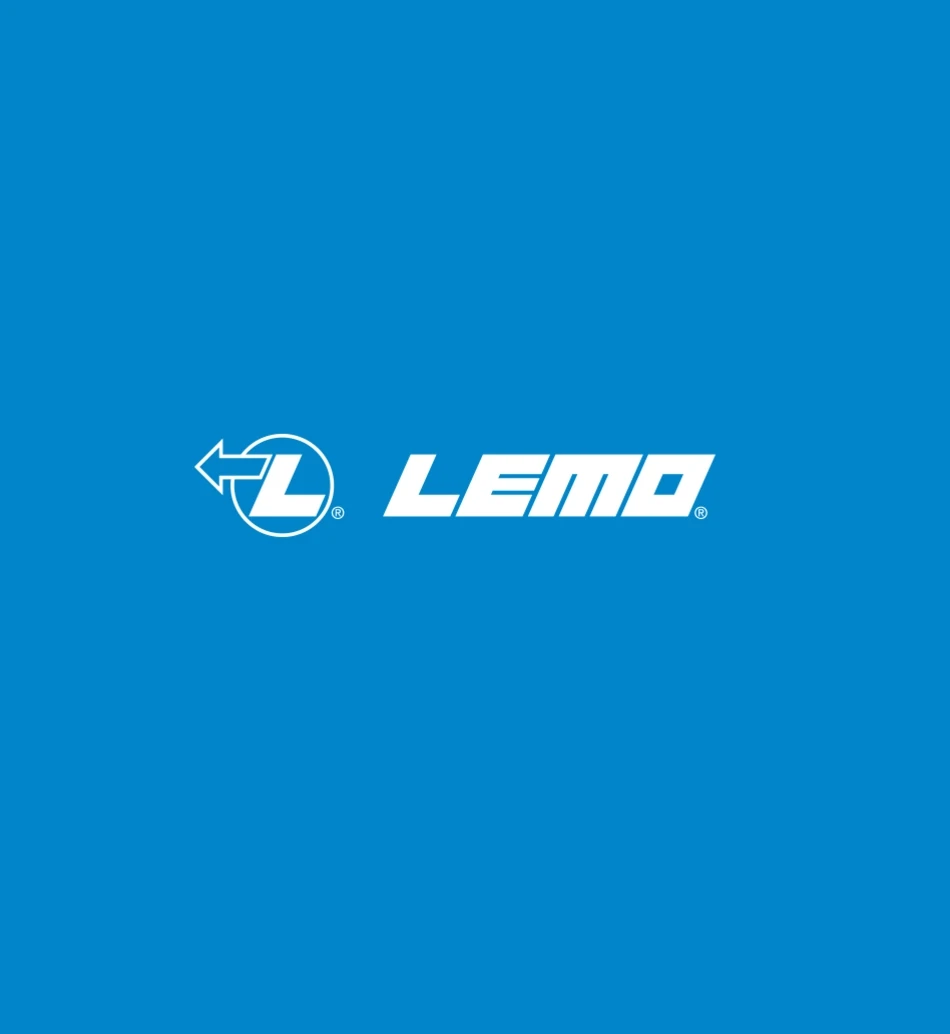 When it was time to find a name for his company, Léon Mouttet stayed true to himself – simple and efficient. The first two letters of his first name and the first two letters of his surname make up: LEMO !
What if the brand was already taken? The Mouttet's also considered "Le Molybdène" (starting with the same letters), the name of the metal used in their electric contacts. Luckily, LEMO was available. Much more energetic, easier to pronounce and to remember than "Le Molybdène"!
Léon Mouttet, a prolific technical designer, created the LEMO graphic icon himself. The capital "L", dynamically leaning forward, with an arrow symbolising electricity. As a tribute to the founder, the icon has been kept unchanged until now. The logotype LEMO has gone through various changes.
The LEMO name has been used by others, for instance in Germany by a machine manufacturer created in 1949, a line of award-winning chairs or even by a contemporary singer. In the early days, only one minor "identity" incident was reported: LEMO received a pair of shoes for repair… The parcel was addressed to Lemo Schuhe, a shoemaker at the other end of Switzerland. Customers sometimes also make a confusion between LEMO and Lemco, an electric contact manufacturer located at 50km.
The growing fame and reputation of LEMO solutions triggered copies and counterfeits. The name mark has been patented since the late seventies, the graphic icon and logotype are also protected and the company's legal service has been monitoring the market. The authenticity of products is also recognisable by the design: engraved name, red dot, the "chocolate" pattern (also patented) and, obviously, the perfect finish. Not only the name but, first and foremost, its users must be respected. 
Three CEO's, continued independence
Three generations of the same family have been at the helm of LEMO. This has been one of the keys to the Group's continuous success.