LEMO NEWS
HIGH POWER THAT KEEPS COOL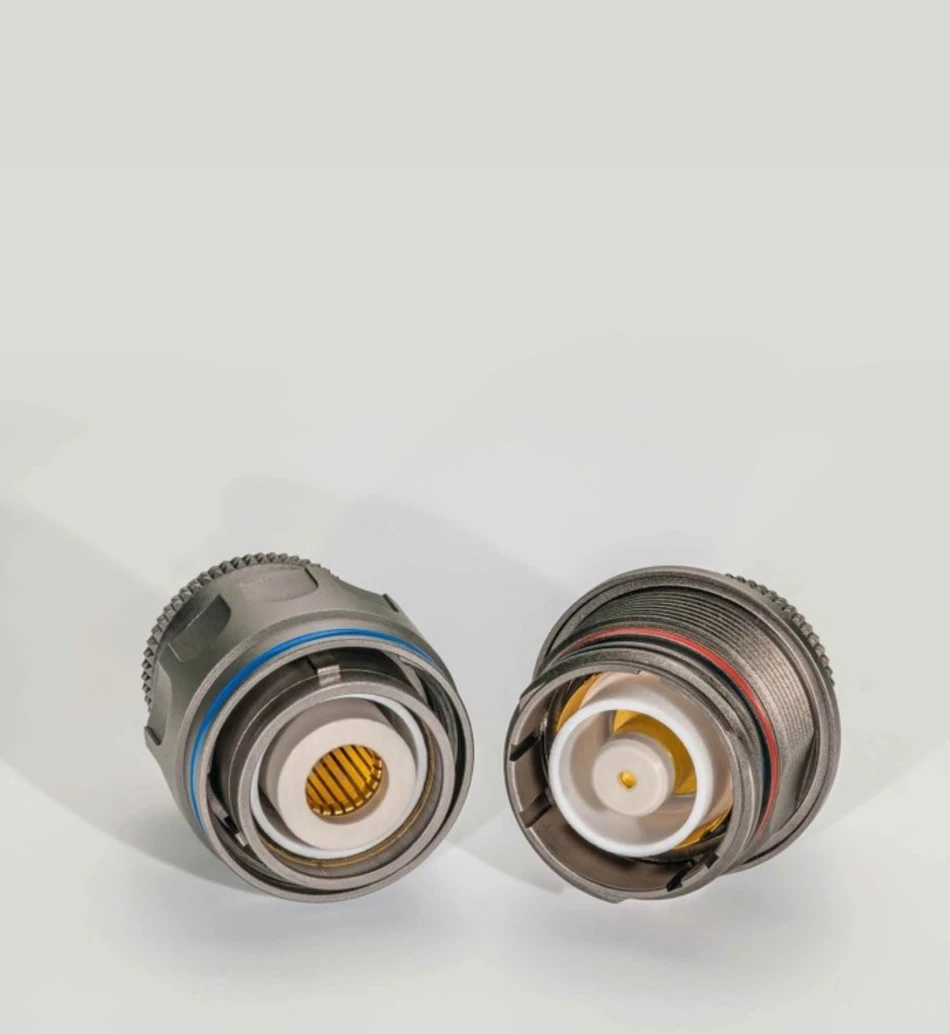 Transmitting high power through a small, lightweight connector that does not overheat: LEMO has taken up the challenge and will launch the resulting product this summer.
It's been optimised for power efficiency and therefore it could very well become a crucial component of any electric vehicle.
It all started with a simple question raised by the representative of a major Formula One racing team in the summer of 2017. Just like all F1 teams, the car is equipped with a kinetic energy recovery system (KERS) that recovers and stores power during braking and releases it under acceleration. To connect the battery to the system, you need high power cables and connectors and these are typically heavy, large and not very efficient. The customer, who uses LEMO M-Series connectors for electronic control units, asked quite naturally: "Do you happen to have the same, but in a high-power version?"
Billy Barbey, LEMO's R&D and Product Support Manager took charge of the project. "The M Series was named 'M' like Motorsport, since these connectors were originally developed for motorsport, he recalls. However, they were de- veloped for use on the car's electronic control and monitoring systems and therefore we did not need a high-power handling capability." So, it was necessary to keep all the characteristics that make the M Series the ideal connectors for race cars: lightweight, small in size, easy-to- use, robust, watertight, reliable and absolutely safe and develop a new insert and contact to extend the range to capture this new high- power handling requirement.
Once the design was outlined, it went into the test phase. "The connectors were put under load and the performance monitored by means of thermocouples and thermal imaging cameras and by completing an iterative process the performance was optimised" says Billy Barbey. Initially, standard off-the-shelf contact technologies were used on the project, however, after many tests it became apparent that these basic designs had performance limitations, even if the contact features and materials were optimised.
For this project, LEMO decided to develop its own contact technology, a first in the field of high-power and something that could be used to revolutionize the complete range of connectors.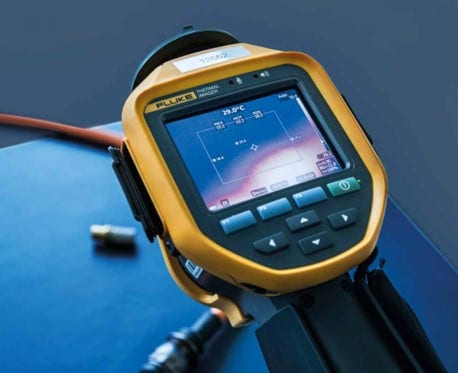 The new connector in the eye of a thermal camera
The prototype, now being in the characterization phase, is able to transmit 250 amperes through a 25-mm2 cable, which is sufficient to meet the Formula 1 KERS requirement. It is also enough to attract attention: upon learning about these excellent results, the Formula E world – the electric version of Formula One – has shown a lot of interest in the product. This raises the bar even higher, as the battery power is the only source of energy and the connectors need to handle up to 350 amperes !
"What started off originally as a simple adaptation of a product has now become a highly innovative addition to our product range", notes Serge Buechli, marketing manager. Currently a custom product, the new high-power connector will be developed in several versions. It will be used in motorsport, but also for the power supply of fast developing markets, such as drones. "Drones designed for surveillance or for parcel transport have to be highly robust, watertight and resistant to cold, explains Serge Buechli. Drones are not gadgets or toys anymore. Our new connector, capable of transmitting a lot of current in complete safety, seems to be the perfect choice."