SYNOPTIC
Fitted for fever pitch broadcast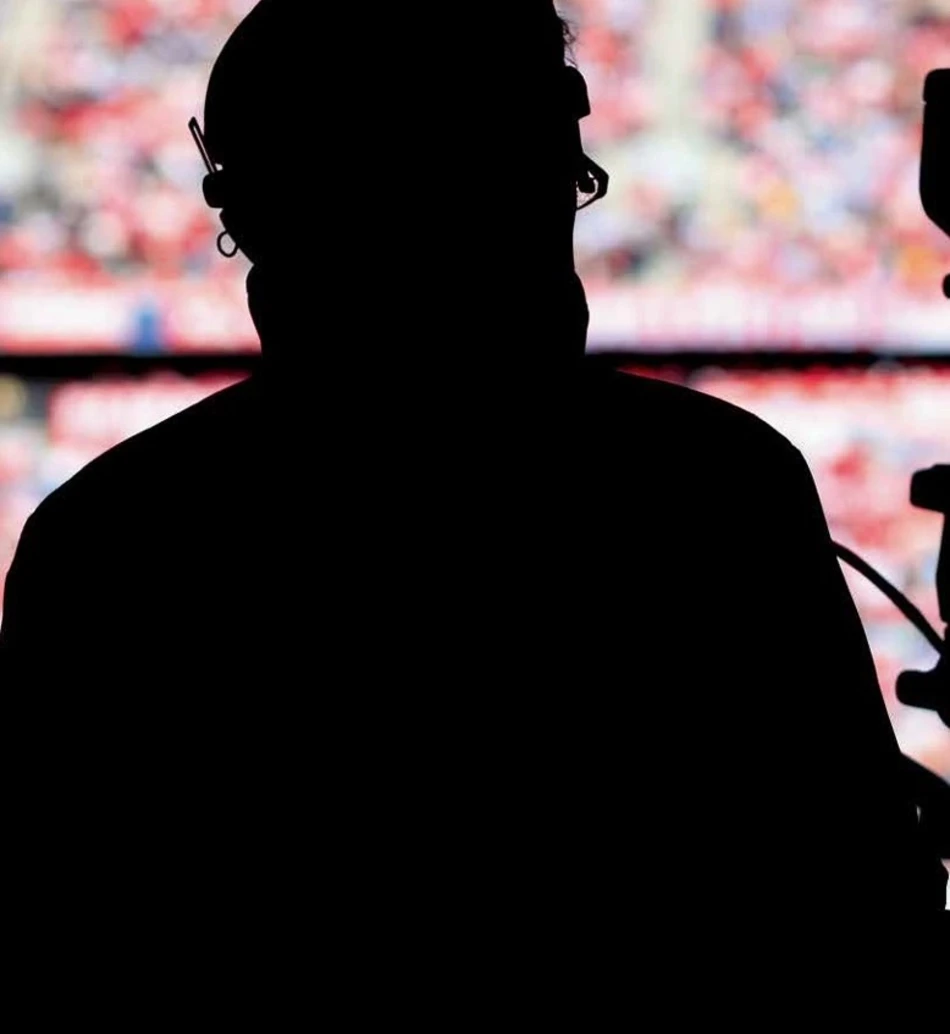 The Euro 2016 football final took place in Stade de France on 10th July. 
It was an exciting time, with millions of fans following the match in Ultra-high-definition 4K quality, thanks to the high technology cable network installed by Synoptic Broadcast.
With almost 40 km of fibre optic cables, 240 connectors, 30 plus cameras and dozens of OB-vans lining up outside the stadium : this summer Stade de France in Paris was perfectly equipped to ensure that television viewers could follow the live coverage of unmissable matches. 
Even though many players, such as Antoine Griezmann and Christiano Ronaldo were certainly aiming to be among the top scorers, the best performance had already been achieved by Synoptic Broadcast from Colombes, France. The company, specialized in fibre optic transmission technologies, has been responsible for the complete updating of the cable system at Stade de France. This new state-of-the-art equipment guaran- tees perfect signal quality between the cameras fitted around the pitch and the OB-vans parked outside.
The project was fairly impressive, due to all the challenges. Stade de France can be subject to bad weather conditions, pol- lution, not to mention the crowds and the constant comings and goings during major events. This is why highly resistant cables and connectors are necessary. Connectors are made of stainless steel to avoid rust, the camera housings are strongly protected by IP67 aluminum casings. The set-up of the cabling system is ergonomic and user-friendly. On the one hand, you can find fixed points in strategic places all over the stadium, on which the cameras can be connected, on the other hand, technical areas to which OB-vans of the main broadcaster and all the other TV channels can connect.
It took four months for Synoptic Broadcast and its team of ten people to complete the project. Originally, there was a need for replacing the weathered cable system dating from 1998. More importantly, the system needed to be modernized. 
In our age of Ultra-high-definition, only fibre optic cables can ensure the necessary signal quality over long distances, such as the ones required at Stade de France. For instance, more than 500 m of cable was required to connect the famous "Spider- cam", suspended at 40 m above the pitch, providing spectacular views of the matches.
Not only television viewers could benefit from such high-quality equipment, as the television broadcasters' work has become much easier as well. With such a cable system, they can save hours of preparation and disassembly. The EURO's, the Six Nations, or concerts featuring international stars: major events organized in the Parisian capital can put on a constant show.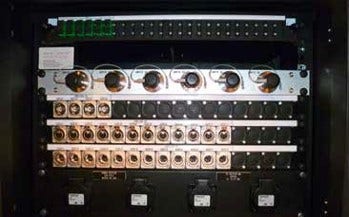 FO mounting bay for OB vans at the Stade de France.