CONNECTED #6
EDC: small dedicated team, great "express" service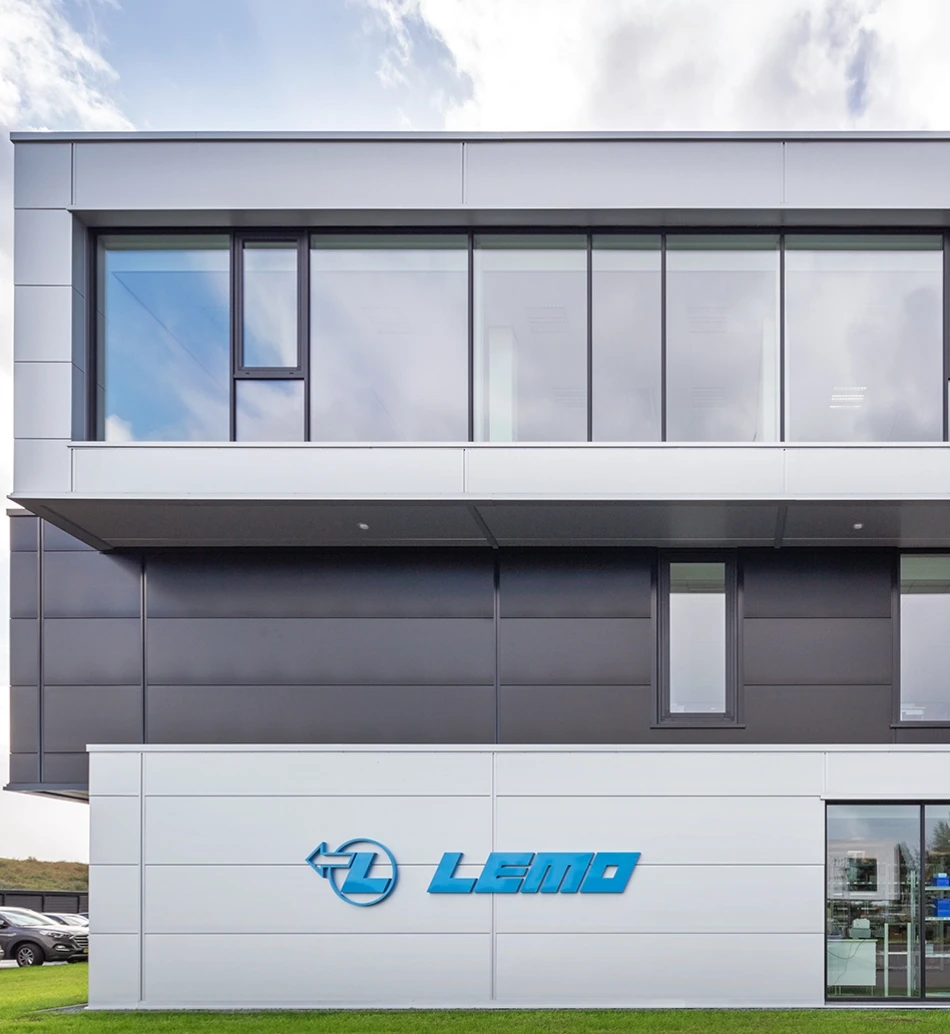 LEMO's new European Distribution Centre is dedicated to providing express shipment of class A connectors (the standard high volume range) as well as Northwire cables all across Europe.
Thanks to its maritime ports, which are among the biggest in the world, its excellent road networks and Amsterdam Schiphol airport, which is the third largest European freight airport, Holland, despite its small size, is a global trade hub. This is why LEMO has decided to open its new European Distribution Centre (EDC) in Heemskerk, a small town ideally located between Amsterdam and the North Sea. Moreover, LEMO Benelux, dedicated to serving Dutch and Belgian customers, had already been implemented there.
The distribution centre stores 1,300 types of LEMO's top selling connectors, referred to as "A Class." It also stocks cables manufactured by LEMO's US factory Northwire, specially designed to perfectly adapt to LEMO connectors. These cables range from the most simple PVC and PUR cables to hi-tech SMPTE-HDTV or Biocompatic cables, used for medical applications.
From Heemskerk, in the heart of the EU, these products can now be shipped at any time to almost all European countries. For LEMO and its customers, this simplifies customs procedures and saves on additional handling costs.
"Today, explains Niels Zonneveld, managing director of LEMO connectors Benelux, every LEMO subsidiary located within EDC's area of distribution, can provide the same high-level logistical support to its customers, no matter what their size is."
Image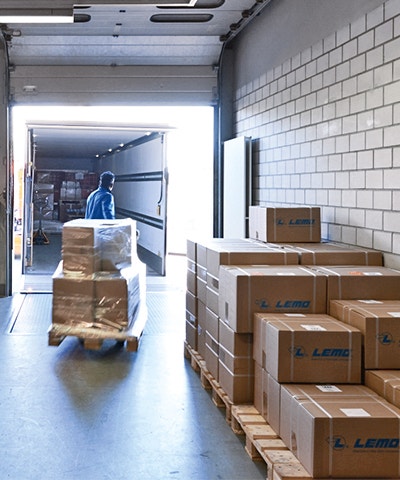 The new distribution centre is managed by a small team. Robert Cornelisse is the logistics manager. He's responsible for the stocks and manages the inventories with maximum efficiency, with the help of the latest labeling and tracking devices. Dilan Van der Aar looks after Northwire clients, whereas Ruben Wokke advises subsidiaries on connector orders. Niels Zonneveld has absolute confidence in his colleagues' skills and capabilities. "For example, Ruben, in his previous job, processed incredible order volumes, sometimes with very small quantities, ensuring perfect protection and traceability. This experience made him the perfect candidate for managing these complex processes and liaising with the subsidiaries."
This competent, dynamic little group with a strong team spirit enables EDC to honour their biggest commitment: speedy delivery. LEMO's new strategic unit guarantees a delivery of any order within three days. EDC management has committed to same-day-shipment for all orders placed before noon. Until now, this objective has been a 100% achieved. "We do all we can to keep up with this 100%, adds Niels Zonneveld, even if this requires longer working days whenever there's a strong demand."
Ruben Wokke comments on this major achievement: "From now on, all the class A are in the same location. They can therefore be shipped very quickly." As for technical response-time, thanks to his in-depth process knowledge, Ruben can find a solution to almost any problem in less than 30 minutes. Another example of EDC "Express" service.
"Not only does the distribution service solve logistics problems and offer quicker service to our subsidiaries, adds Niels Zonneveld, it also means time-saving and quality service which have a major impact on our customers: our subsidiaries now have even more energy and time to dedicate to customer care."
The EDC team is already looking further ahead. In the coming months, the product range ready for speedy delivery will further increase. The distribution centre will also be able to provide standard cable assembly for small orders of 1 to 20 pieces.