CONNECTED #4 | HISTORY
The dutch connection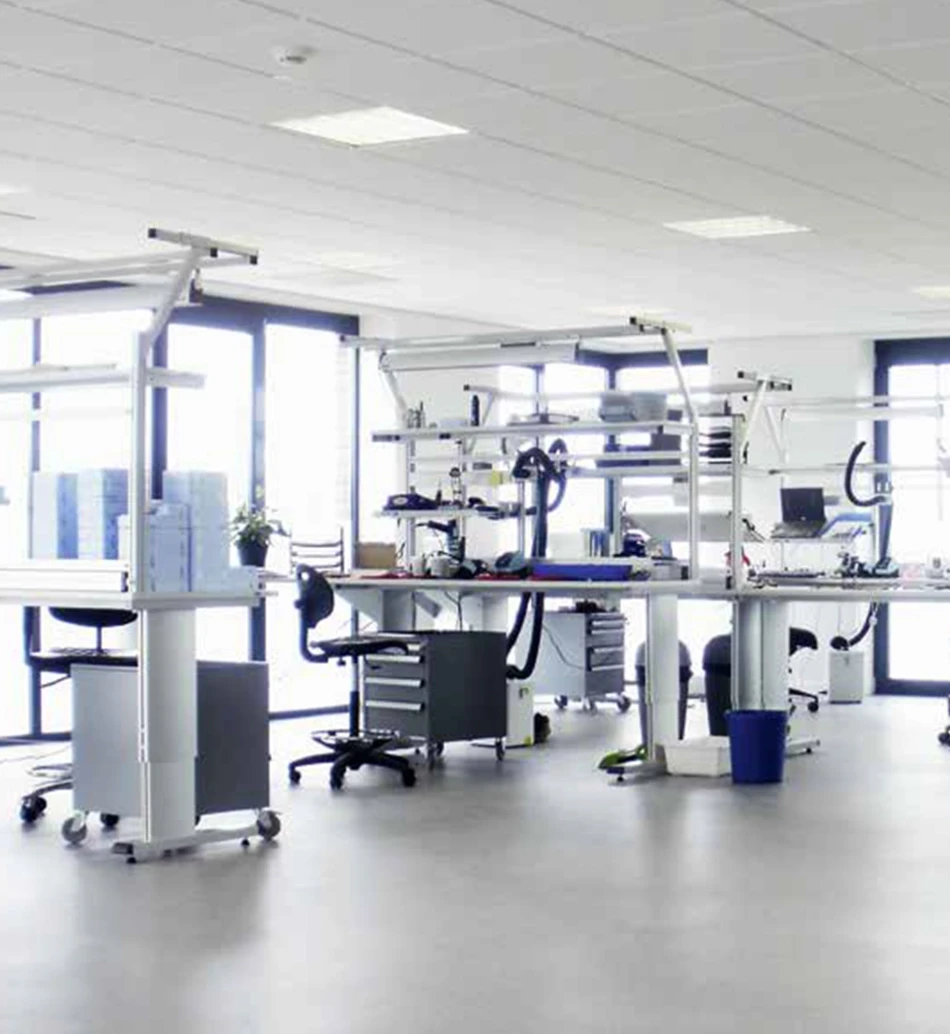 Ten years ago, LEMO opened a new subsidiary in Holland. Since then, they never stopped growing. In only 10 years, LEMO Benelux has become a reliable partner for hi-tech companies, the subsidiary has also come to play an increasingly central role in offering complete LEMO cable-connector solutions in Europe.
When Niels Zonneveld sold his first LEMO connectors at the end of the nineties, he was working for Getronics, the then LEMO distributor in the Netherlands. At the time, the Benelux was the last European region without a LEMO subsidiary. The situation changed in 2005 with the opening of a Dutch subsidiary, staffed by only two people. Niels Zonneveld, who was one of the two, is now general manager of LEMO Connectors Benelux, covering Belgium and Luxembourg as well since 2007.
The company started growing and serving its customers very quickly. "In 2009, we started cable assembly for one of our largest customers in the broadcast industry, especially for professional camera systems, a key sector in our market. Since then, we have extended this service to all connectors and customers" tells Niels Zonneveld. At the same time, the subsidiary has been developing its storage activities to improve responsiveness.
"Product quality and reliable delivery are the major expectations of our customers. Being close to them is essential to be able to offer maximum flexibility. The creation of LEMO Connectors Benelux has greatly contributed to improved logistics, especially since we have never stopped expanding our storage capacity. We have moved already twice since 2005, to have larger surface areas. In a few years, we've grown from 128 m2 to over 1000 m2 and we are running out of space again in Heemskerk, at about 30 km from Amsterdam."
This growth is also reflected in other figures: in 10 years, the subsidiary's turnover has multiplied by six, and staff numbers have increased from 2 to 24, with half of them working in stock and assembly.
Nevertheless, the company has managed to retain a family atmosphere amongst staff and to continue to build strong relationships with its customers. "Thanks to these close contacts, we are in a perfect position to understand their requirements. For instance, we have recently modified a custom design: by selecting a more expensive material (Titanium), we could reduce the need for chemical treatments for specific needs, This reduced our lead time, increased delivery reliability and, as a bonus, reduced the cost price, In such a process, we act as an interface between the customer and LEMO R&D engineers in Switzerland. Working for LEMO is great. Being able to deliver this kind of special products is the icing on the cake!"
LEMO Connectors Benelux has also been managing, since early May, the European stock of LEMO's newly acquired US company, Northwire's cables. There are about sixty different types of cable that LEMO Benelux can deliver to other European LEMO subsidiaries in just one day. All this with unfailing support, since they also provide assembly services for companies that lack local infrastructure.