COSWORTH
Driving the fast lane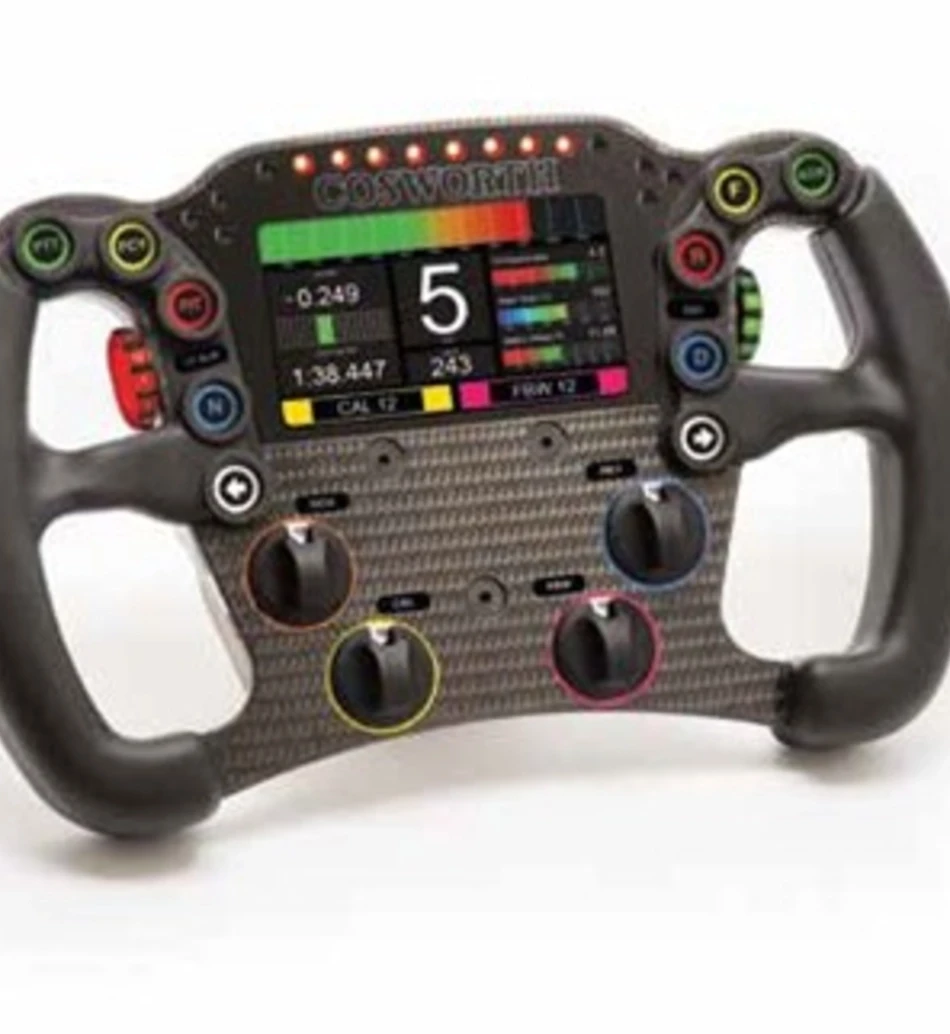 IndyCar Series, the 24 Hours of Le Mans, the Japanese Championship Super Formula, GT Series…
If you are a fan of motorsport, you have certainly heard about these competitions where some of the world's fastest cars compete against each other. Did you know that most of these race cars are controlled by extremely sophisticated electronic systems designed by Cosworth's electronic division based in Cambridge? The UK company, whose headquarters are in Northampton, has been a leader in the motor sport industry for over 60 years.
If we consider that the engine is the heart and muscle of a race car, then the combination of the steering wheel and the screen is the brain. Through the steering wheel the driver not only controls the steering of the car at speeds of up to 300 km/h, but also all the other parameters, such as gears, communication with the pit, etc. The LCD screen is thus his natural ally: this is where all the information and warnings, crucial to the race, are displayed in real time (speed, number of laps, engine mapping, etc.) This is why these two devices are developed with a common electronic system, with the option to integrate the screen into the steering wheel if necessary.
What makes Cosworth systems stand out? First of all, their technology. Extremely compact, in order to fit into the confined space of the cockpit, they are equipped with ultralight and highly reliable LEMO connectors, to ensure optimal reactivity and precision. 
At such speeds there s no margin for error. Secondly, they are robust and watertight, which is a quality essential when competing with an open cockpit. They are safe and sturdy: the driver needs to be highly protected and the competition rules must be fully complied with. Cosworth's systems must go through particularly rigorous crash-tests.
Moreover, no steering wheels and screens are ever the same. Every single component is individually designed, according to the requirements of the race teams or the organizers. Also, before every new season, they go back to the drawing board for further improvements and new functionalities. Everything must be completed within tight deadlines: they have only 9 months between the design stage and the product launch.
Cosworth's technologies are rapidly progressing. However, they are not just short-term solutions. Working alongside major car manufacturers, the English company gives a second life to ts innovations by integrating them into everyday cars. Our urban cars are maybe just one step away from being equipped like race cars.