CONNECTED #2 | TECHNOLOGY AND US
Conflict free minerals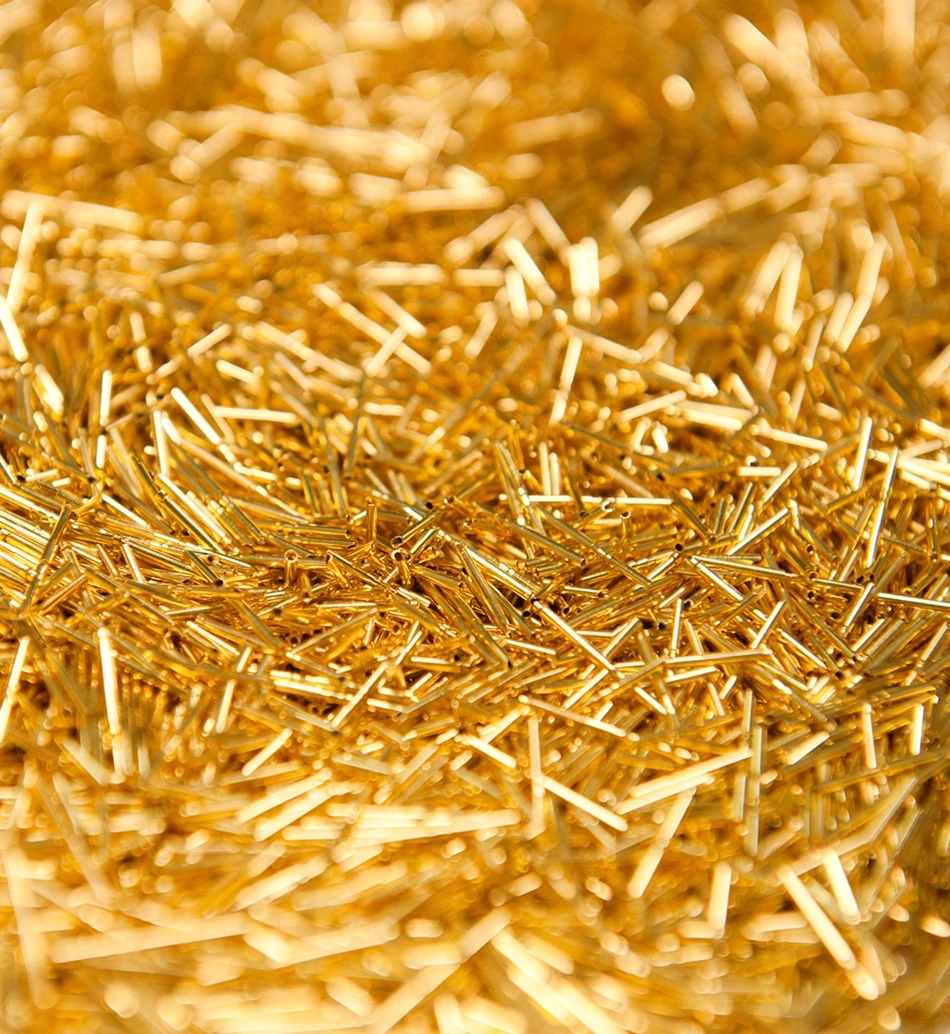 Since 2010 the United States have banned the use of conflict minerals. This legal provision, introduced through the Dodd Frank Act, did not take LEMO by surprise. On the contrary, it justified the responsible procurement policy that the Group has been applying for a long time.
Conflict minerals: a sinister description of gold, tantalum, tungsten and tin originating from the Democratic Republic of Congo and its neighbours. These minerals come from mines controlled by armed groups that finance local lethal conflicts.
For companies (and their countries), using these raw materials raises ethical questions as much as it affects their image. So, unsurprisingly, various initiatives have been taken in view of banning conflict minerals. Among them, a special provision of the Dodd Frank Wall Street Reform and Consumer Protection Act adopted in 2010 by the USA. It imposes on companies registered with the Securities and Exchange Commission to define and disclose if they use conflict minerals.
This traceability requirement can be a conundrum, especially for companies purchasing components from various suppliers around the world. This wasn't a problem for LEMO.
In fact, LEMO manufactures its connectors inhouse. This is the strategy aimed at total product quality control based on its corporate social, environmental and ethical responsibility policy. For its raw materials, LEMO only uses reliable acknowledged suppliers, most of them based in Switzerland or in Europe. These suppliers, in turn, apply a responsible policy.
Consequently, the Dodd Frank Act did not create major turmoil for LEMO, even though all its connectors contain gold (gold-plated contacts) and tin is used in some alloys, such as bronze or brass.
"When the Dodd Frank Act came into force, we already knew that we were not using conflict minerals, even if we had not formally documented this process, points out Violaine Ramel-Schmid, LEMO's environmental manager. The Swiss foundry that supplies our gold has been monitoring the origins of their supplies for a number of years. They clearly confirmed that they were not supplied by the Democratic Republic of Congo. As early as 2005, they have even stopped all procurement from Uganda, the only neighbouring country where they used to buy gold."
As far as responsibility is concerned, the electronic industry has been a pioneering force in establishing in 2004 the Electronic Industry Citizenship Coalition (EICC) to create an ethical, social and environmental standard applicable to the supply chain and the entire sector. The Conflict Minerals Reporting Template of the EICC has been an integral part of the LEMO supplier qualification process.
"Every supplier must make a list of foundries where they procure their materials from and provide a detailed description of the measures taken to prove that they conform with the Dodd Frank Act, explains Violaine Ramel-Schmid. This questionnaire is updated on an annual basis. Moreover, foundries are subject to a vast certification process by the EICC and to regular independent audits."
According to the specialist, the Dodd Frank Act has raised awareness in industry in general with regard to the issue of conflict materials, even if the quantity of gold extracted in the DRC is estimated to be less than 1% of the global annual production.
"This act makes companies aware of the importance of responsible procurement and creates more transparency in industry." This is LEMO's conclusion based on customer requests: "In 2011 only a few American customers required that we prove conformance with the Dodd Frank Act. Since 2013 most of our global customers have requested the duly completed Conflict Minerals Reporting Template, including more and more detailed questions."
The Dodd Frank Act also supports indirectly the importance of recycling in industry.
"At LEMO we have always recycled all our waste, rejects and used plating baths containing gold, which are then returned to our supplier for casting. This form of circular economy helps to avoid depletion of resources and at the same time the need to find other supply sources which could be in conflict zones. The ecological dimension is therefore closely linked to ethical and social aspects of our supply chain."