LEMO
Adaptability to the power of eight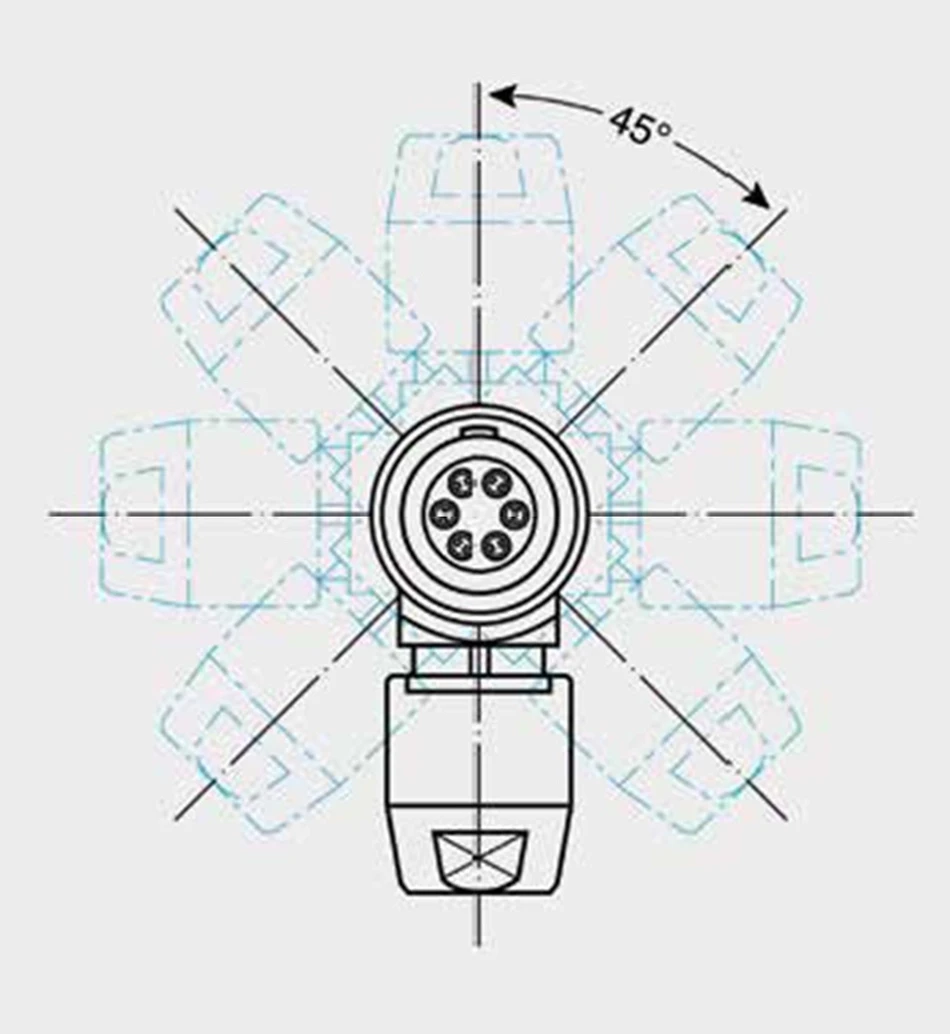 LEMO's new right-angled Anglissimo connectors offer unprecedented flexibility to users, who can set the cable outlet position in eight different positions.
They are the successful result of an internal innovation process.
Right-angled connectors are well-known by users and are typically used for space-saving reasons or to avoid cable snagging issues. Upon customer request, LEMO has been adapting the cable outlet angle to either a 3, 6, 9 or 12 o'clock position by using specific components, according to the selected position. Anglissimo pushes the concept one step further.
Anglissimo is the name of a brand new FSG series connector. With these connectors, LEMO can now offer more flexibility: no less than eight outputs at 45° intervals that the users can set themselves, thanks to a device which is in the process of being patented. This new device has the added benefit of eliminating the need for special components for each and every variant.
This new idea came from LEMO Germany. The German engineering team worked out the basis of the concept through an internal competition, as part of the innovation process, in which all the LEMO subsidiaries could participate. "One of the major challenges was to attain a certain torque, in order to guarantee the same resistance as that of our existing connectors", explains Noman Hashemi, technical support manager at the LEMO headquarters in Ecublens, Switzerland. Mission accomplished, since Anglissimo connectors are even more robust than some of the previous designs.
In the summer of 2016, the LEMO teams had to tackle another problem: time. Very enthusiastic about these new "8 in 1" connectors, ARRI, a leading company in the field of professional cameras (see article on page 20), requested a first series of prototypes for an exhibition in September of that year. The complete new outer shell design of Anglissimo was developed in record time, whereas the insulator, contact block, cable collet and nut used in this new range are all standard components already in existence.
Directly off the production line, the first prototypes were delivered just in time to ARRI who tested them promptly. Meanwhile, in Ecublens, LEMO continued the internal tests and approval process. Later that same year in November, Anglissimo connectors were already validated and ready to be launched onto the market.
"We started off with the 0B size, explains Noman Hashemi, closely followed by the 2B version for the Chinese railways, then the 1B and finally the 00. As soon as the design and the drawings were approved, we launched production, even before we got the first orders, so that we could have them in stock immediately." 
However, the development process has not come to an end for him and his team, as they are already working on a new IP 68 watertight version, by adapting the T Series.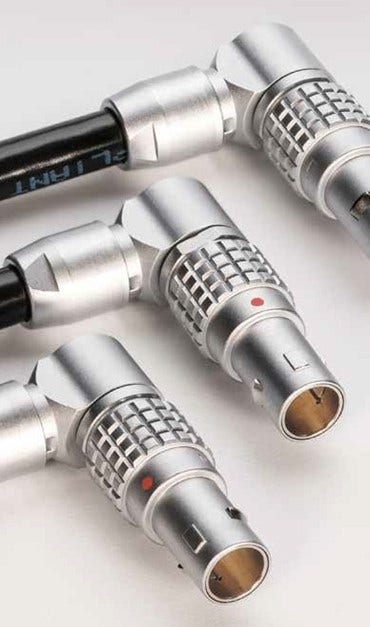 ANGLISSIMO AT A GLANCE 
•    Orientable in 8 positions
•    Push-Pull latching system
•    Multipole 2 to 32 contacts
•    Several keying options
•    Operating temperature range from -55 to 250 °C
•    IP50 watertight
•    Screening >75 dB at 10 MHz/>40 dB at 1 GHz
•    For Ø 1 à 9.9 mm cable diameters