History
1995 : A new start F1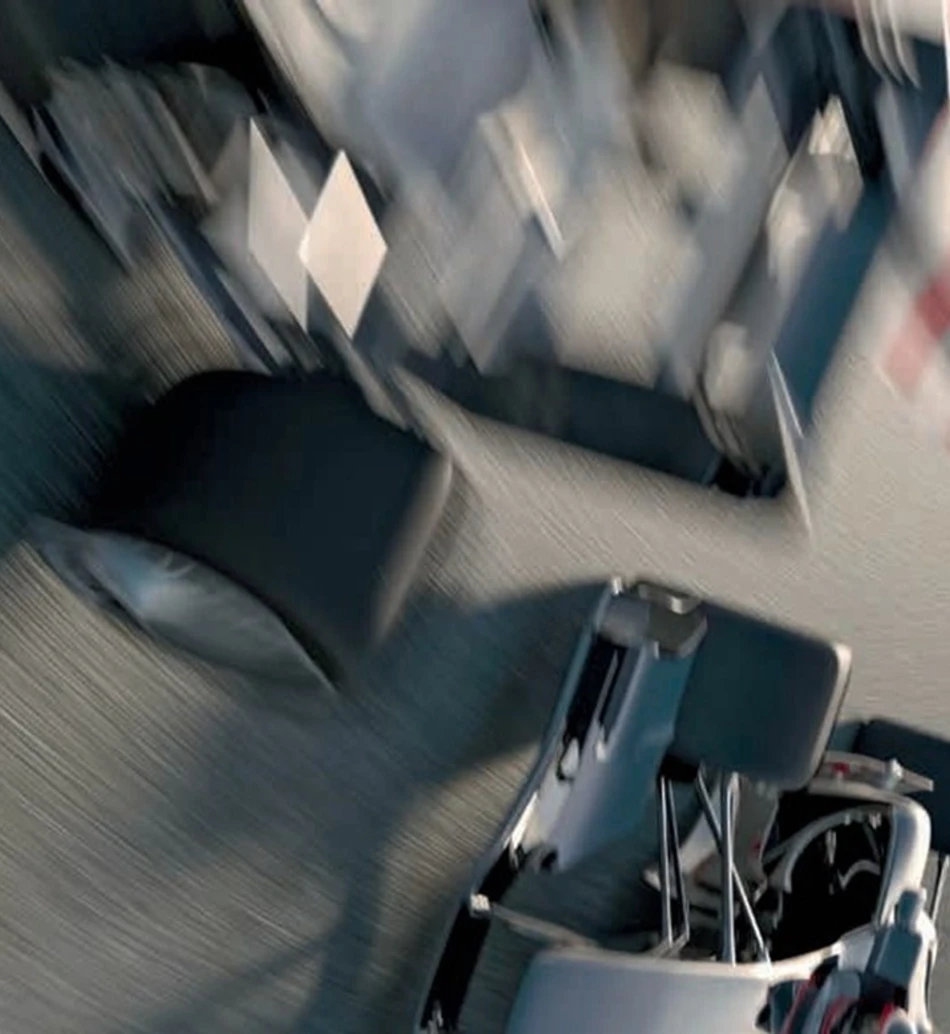 Exactly 20 years ago, LEMO launched the F Series receiving positive and immediate acceptance within the Formula 1 sector. 
Today this happy story continues: F Series connectors accomplish their mission in a large variety of highly demanding applications in other sectors.
We are back in the early nineties. Faced with increasingly high speed and vibrations and the need for fast reliable connectors, Formula 1 teams are looking for connector solutions to these new requirements. LEMO reacts by launching an extensive customer survey in England, where the most prestigious F1 and other sports cars are designed. What do designers appreciate about LEMO products, what improvements do they expect, what are their exact needs? The survey, the first of its kind for the Swiss company, proved rather instructive.
The bar is set very high. LEMO's engineers set to work quickly. In only 6 months, they devel- op a brand new connector range, which will be named the F Series. They don't have to wait long to see whether they have won the bet: the first prototypes met all expectations. "Formula 1 teams were eager for them, remembers Richard Thomas, LEMO UK's Managing Director at the time. They wanted to place orders immediately, even if the solution wasn't really finalized yet!".
In Formula 1, the characteristics of each component are crucial. Their weight, to start with: in order to maximize performance, racing team engineers ensure load distribution to the gram. 

F Series products, based upon LEMO's proven latch system connectors, combine crucial specific features: made of high performance alloys for strength and low weight, they are shorter (to save space and weight), environmentally sealed, fully screened for minimal electromagnetic interference and designed to withstand shock and vibrations. In short: they are robust, lightweight and reliable. Moreover, they are equipped with standard plugs in 8 sizes and a wide selection of contact configurations. "Formula 1 racing is a highly demanding field, where it is possible to build a new race car in just a few weeks, says Richard Thomas. Meeting these requirements successfully was an exciting challenge!"
Over the years, LEMO has enlarged the F Series with many different housing models and contact configurations, giving designers a huge choice to find the exact connector to meet their needs. 
Some connectors bigger, others miniature-sized, such as the tiny 6mm diameter FF version for example: its small size enables the cable assembly to be fed down through the centre of F1 cars' suspension struts. Other ranges have been launched thanks to the development of the F Series, such as the M Series, featuring a ratchet-coupling system and protected against corrosion by a special nickel-Teflon coating which is future-proofed against the new environmental regulations (RoHS2 and REACH 2017). The M Series is a micro-version of MIL specification connectors offering considerable space savings and better performance, both necessary requirements for today's electronic systems which are becoming ever smaller. Reflecting this, both the F Series and the M Series currently feature on the F1 Electronic Control Unit used by all the teams.
Today, 20 years after their launch, F series con- nectors continue to face the most difficult application challenges. They are dust, water and corrosion proof, lightweight, reliable and high performance, which characteristics are greatly appreciated far beyond Formula 1. They can be found for example on the equipment of combat soldiers, on mine detectors produced by Kawasaki and on drones. They are also used in Broadcast, communications, aerospace and biotechnology.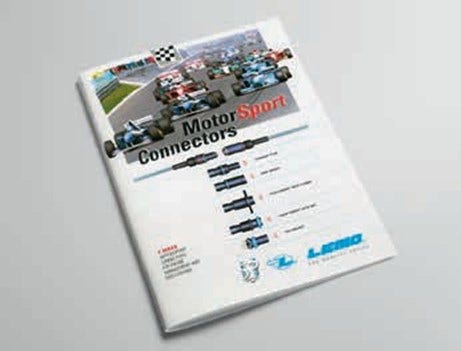 A vintage catalogue from 20 years ago