CONNECTED #18 | LEMO HISTORY
1972 the start of a classic american success story
The story of LEMO's conquest of the New World began with two converging paths : LEMO USA and NORTHWIRE, both of them started, by coincidence, in 1972. United since 2014, they now have a 100 years of combined expertise in interconnect solutions in the US market.
The first trajectory began in the cool climate of Osceola, Wisconsin, not too far from Minneapolis. Ormund Kravik was already 59 when he founded a company there, designing and manufacturing power cables. As a tribute to the area and to his origins (his parents immigrated from Norway), he named the company NORTHWIRE.
The second trajectory started at the same time, 2577 km from Wisconsin, in the California heat. LEMO's sales director Walter Straessle travelled there personally to launch the Swiss company's first office in the US. He convinced LEMO's CEO Marcello Pesci to set up the company on the West Coast – a brilliant intuition, since it is right here that the global centre for innovation, the Silicon Valley would soon arise. Straessle hired Bob Wersen, an engineer managing a small connector workshop in Berkeley and LEMO's US subsidiary was officially born in early 1972. Wersen would be its first representative and subsequently its first director.
LEMO started by setting up a sales office and establishing the inventory in a rented space to meet the growing demand. The growth was phenomenal and every 2 to 3 years there was a need for extra space and expansion. Finally, it was decided to build a first US factory in Santa Rosa, inaugurated in 1983. LEMO USA's current headquarters were built in 2000 in Rohnert Park, California.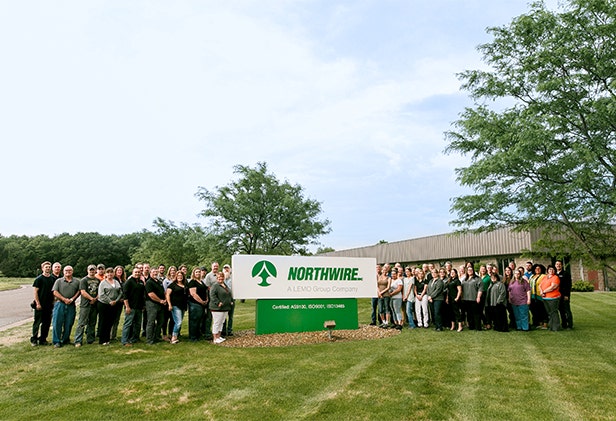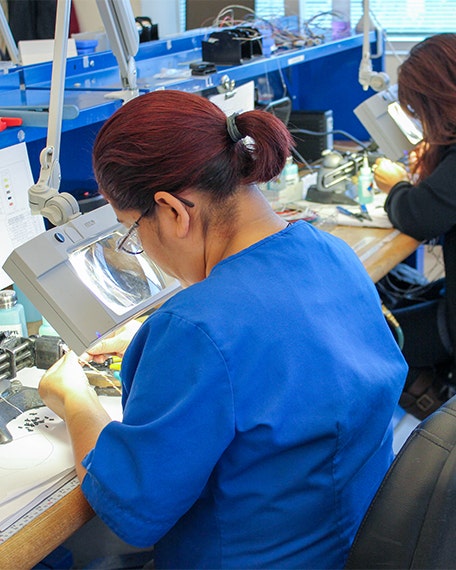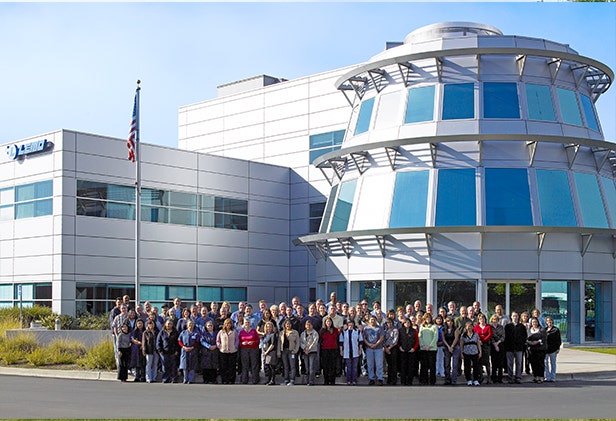 Years of combined expertise
LEMO staff in Rohnert Park (CA)
NORTHWIRE staff in Osceola (WI) and Santa Teresa (NM)
1996 was an important milestone in LEMO's American journey : the Atlanta Olympic Games were the very first sports events in the world to be filmed in HD, and it was LEMO who designed the connectors enabling this incredible feat (see " 1995 – How the TV Revolution Started " in CONNECTED 17). After this successful world first, the LEMO solution became the standard for HDTV and has established itself gradually in the studios and major sports and cultural infrastructures (see special feature page 6).
In parallel, over the last decades, LEMO has continuously strengthened its high-end market position and has proven itself as the connector benchmark for demanding applications and harsh environments. From the International Space Station to submarines, from Formula One to operating theatres, LEMO solutions are recognized for their ruggedness and reliability. However, the success was still solely about connectors and LEMO continued to search for cables that could match the quality of its products to provide US customers with complete solutions.
With a view to master every step of its value chain, LEMO has been searching to integrate its own cables into its offering.
Meanwhile, NORTHWIRE had developed a great deal since the seventies. In the early days, it used to design and manufacture simple solutions such as low voltage power cables for vacuum cleaners. Gradually, it abandoned the commodity market and repositioned itself in more complex solutions, with higher added value.
The shift in market positioning accelerated in the nineties when Mark Kravik took over the leadership from his father. He invested a lot of time and effort in order to succeed, by hiring dedicated staff and building a new, larger and better adapted factory, inaugurated in 1998 in Osceola.
NORTHWIRE began designing and producing more and more complex, custom solutions - control cables for the machine business, manufacturing and process automation of industrial, aerospace, defence and energy applications. Around 2010, the company also entered the medical market with power and data cables for the diagnostic industry. Its reputation became well proven, within the US market.
This is the point where the two paths finally merged.
Between the leader in high performance connector solutions seeking to acquire a complex cable manufacturer and a complex cable manufacturer who needed resources and a network to grow, the areas of complementarity were obvious. The same quest for the perfect quality, common fields of application, the same family values and a lot of synergies.
In 2014, Katina Kravik, NORTHWIRE's CEO and granddaughter of the founder signed an agreement with Alexandre Pesci, LEMO's CEO and grandson of the founder, and the US company joined the Swiss group. The first synergies were promptly exploited, LEMO entrusting its new subsidiary with the creation of medical and broadcast cables for its connectors.
In 2019, LEMO brought its two US companies even closer, under the leadership of one common president, Farhad Kashani (read his interview on page 26). LEMO's conquest of the New World continues with success.
LEMO AMERICAS United for the better : Complete interconnect solutions
Farhad Kashani, you have been at the head of LEMO USA since 2016 and, since 2019, you have also been appointed to take over the leadership of NORTHWIRE, the Group's US cable factory. How are these two companies doing today ?
Farhad Kashani :
Very well, thank you ! Continuous growth has been particularly strong this year : the industrial market has increased its demand tremendously and we have won a big contract in farming heavy equipment. Our 2022 results are well above our estimations. Since 2014, the year NORTHWIRE was acquired, LEMO's revenues have increased by 25 % in the USA and those of NORTHWIRE by over 60 %.
Which are your major markets in the USA ?
LEMO has a strong presence in the medical market, but also in test & measurement, defence, and aerospace. We are equally well positioned in the crewed & uncrewed vehicles (UAV) market which has been strongly developing due to drones being used more and more extensively in farming, police surveillance, security… The autonomous vehicle market (our connectors are in Lidar applications) is too young to be dominant but is highly innovative and promising. At NORTHWIRE, we are working on very specific applications, namely in the medical field, industrial motor drives and heavy farming equipment – our cables are used in GPS and vision systems of tractors.
Why was it decided in 2019 to have one common president for LEMO USA & NORTHWIRE ?
In order to further develop synergies targeted at the time of the acquisition in 2014. Products and markets being very different, we have worked hard to get the sales and marketing of our two companies together. Now we collaborate on joint opportunities : our sales teams can go to the customer and focus on complete interconnect solutions.
With good results ?
We started having most of the synergies since 2019. And we have done quite well, several clients ordered complete interconnect solutions. The majority of the joint applications have been in electrophysiology catheters for heart mapping and ablation. Furthermore, to have LEMO's back is a game changer for NORTHWIRE. It really helps them in front of new clients, to enter other medical customers and to expand into additional applications with them.
NORTHWIRE had not managed to penetrate the international market. Can they do so now through the LEMO network ?
It is not as simple as taking a high performance, tailor-made US cable and selling it to the world ! The standards and the sizes are different in the US, EU or Asia and you need different equipment to produce them. However, we have managed to sell cables in countries which comply with US standards. We can also assemble cables in Europe for customers who use the same cables in the USA – this way, we can serve them much better and faster.
Have the LEMO Group's resources also boosted NORTHWIRE's innovation ?
Yes, indeed. LEMO has for instance asked NORTHWIRE to design an SMPTE cable for its HDTV broadcast connectors – NORTHWIRE had never worked with fibre optics before – as well as a PTE cable for medical connectors. We could introduce the SMPTE cable into the market and we are now producing major quantities for football stadiums in the Middle East (see special feature on page 13). Our medical cable BioCompatic was also launched, and more and more customers have been using it instead of their standard silicone solutions.
What is the near future of the LEMO Group in the USA ?
We continue to promote our most promising markets. For NORTHWIRE cables, it is namely in farming heavy equipment (unfortunately they don't use a lot of our connectors). For LEMO, we will focus especially on CHIP manufacturing. It is a market on the move right now : US manufacturers are updating their production methods ; they relocate their plants in new countries. These changes in equipment create opportunities for placing our interconnect solutions with a major competitor advantage : we can rely on the enormous experience acquired by LEMO in the European market.