Connected #2 | HISTORY
1964 – LEMO goes international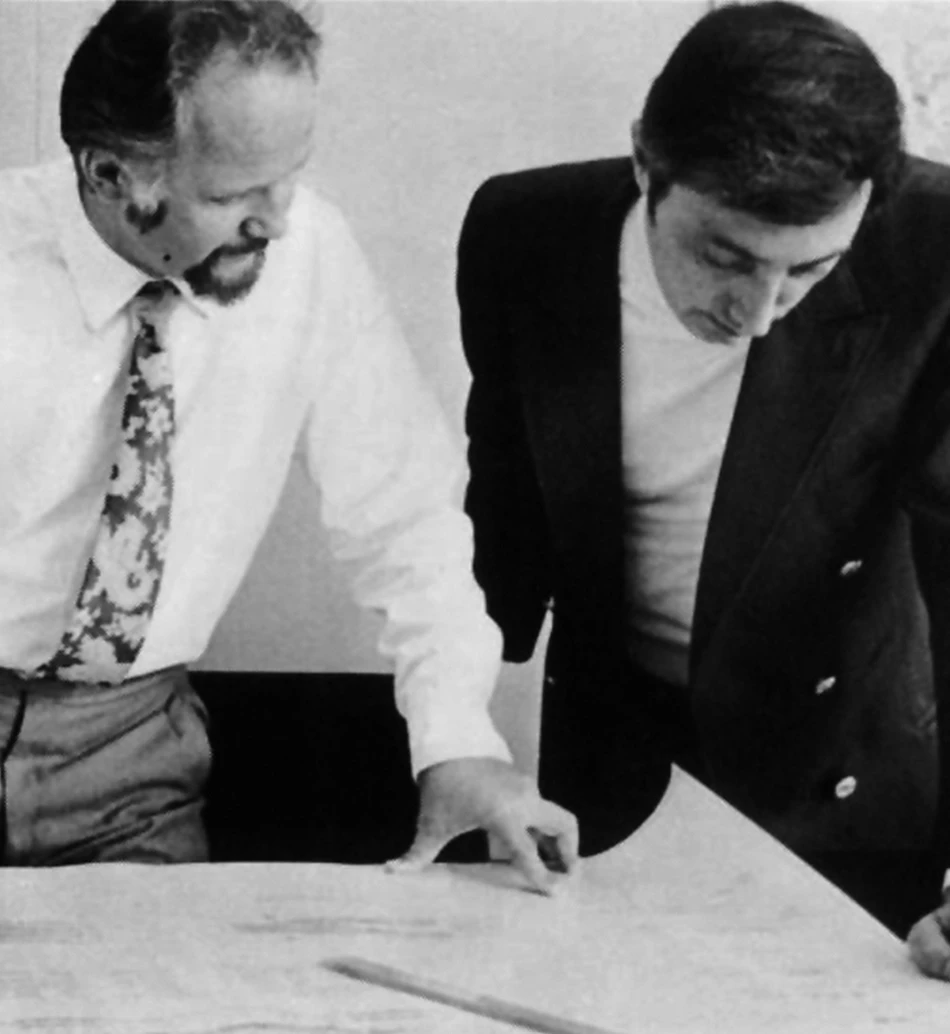 Exactly 50 years ago, LEMO inaugurated its first foreign subsidiary in Milan. Today LEMO is a renowned global leader. What was the driving force of this development? Undoubtedly the quality of LEMO connectors, but also human relationships.
In 1964, LEMO was a modest family company with a staff of 32 and all its products were contained in a catalogue of a few pages. The company counted on a handful of customers. At this point in its history, 95% of production was sold on the Swiss market.
Walter Straessle, sales director, who joined LEMO in 1965, played a major role in the international expansion of the company until his retirement in 1996. His long career and LEMO's increasing growth started off with a crucial dialogue with the founder Léon Mouttet. "I told him that we had to export more in order to promote growth! At the time we depended on three or four Swiss customers. Had we lost a single one of them, it would have ended it all!" His advice was followed and LEMO launched international sales.
At the end of 1965, the company celebrated its first one million annual turnover. In the following years, Walter Straessle put up large posters in the Morges offices with the targets: "Two million, three million... we stopped at five! We wanted to show people what they were working for."
The sales director became the face of the company abroad and built up a solid network in Germany, France, England and throughout the world. In 1972 he represented LEMO at Japan Airlines, who launched a flight to Tokyo via the North Pole. The Swiss company's connectors have been distributed since 1973 in Japan, where Mr Straessle became known as "Mister LEMO".
It was also in 1972 in California that he made the acquaintance of Bob Wersen, the founder of Panel Components, a small company located in a wooden cabin in Berkley.
Walter Straessle wanted to appoint him to represent LEMO products in the USA: "In order to convince Léon Mouttet to invest in California I had to make the most expensive phone call in my life! At the time everything was still centred around the East Coast," he recalls. Panel Components later became Interpower Corporation, a global leader in the field of electric components. Mr Strassle's intuition confirmed to be the right one: with the rise of Silicone Valley California became indispensable.
The human dimension has played a key role in LEMO's development, believes Judit Spoerli, assistant to the CEO. "LEMO makes me think of Switzerland: this discussion is possible because LEMO knew how to stay small enough to be able to focus on quality and human relationships, even on an international level. This maintains confidence and encourages creativity. LEMO will never become an impersonal multinational giant." Serge Buechli, marketing manager confirms and maintains this philosophy: "As Mr Walter Strassle used to say, there are no small or big customers. If you contact LEMO to buy one single connector, you will not be redirected to a distributor. We will sell it to you. It may be the start of a long story."
Human relationships have brought success to LEMO. Today the company employs a staff of 1500 all over the world. Products are manufactured in Switzerland, Germany, Hungary and the USA. The catalogue presents a range of 75,000 connector combinations. Through almost 100,000 customers in more than 80 countries, LEMO sells 95% of its products abroad, which is the exact opposite of 1964.