Formula student
UW Formula Motorsports

UWashington Formula Motorsports is a student team from the University of Washington that has been successful in the Formula SAE competitions for 32 years. The team offers hands-on learning by designing, building, testing, and competing with their own electric formula-style race car, bringing together the brightest engineers from the university. The team has gained international recognition and is currently ranked 11th in the world out of over 200 universities. Everything that the club produces is done entirely in-house, from their designs to their machining and manufacturing of carbon fiber parts. With 70 members and 60 sponsors, UWashington Formula Motorsports continues its tradition of success in motorsports. 
 
Project 2022-2023 - Learn more on UW Formula Motorsports website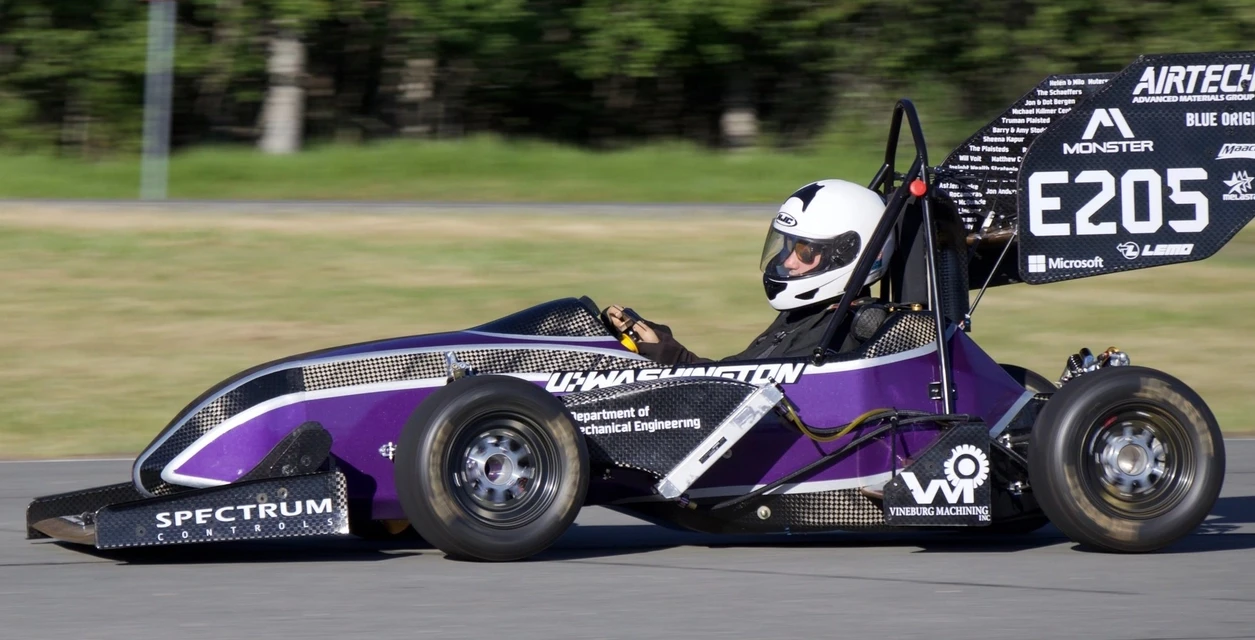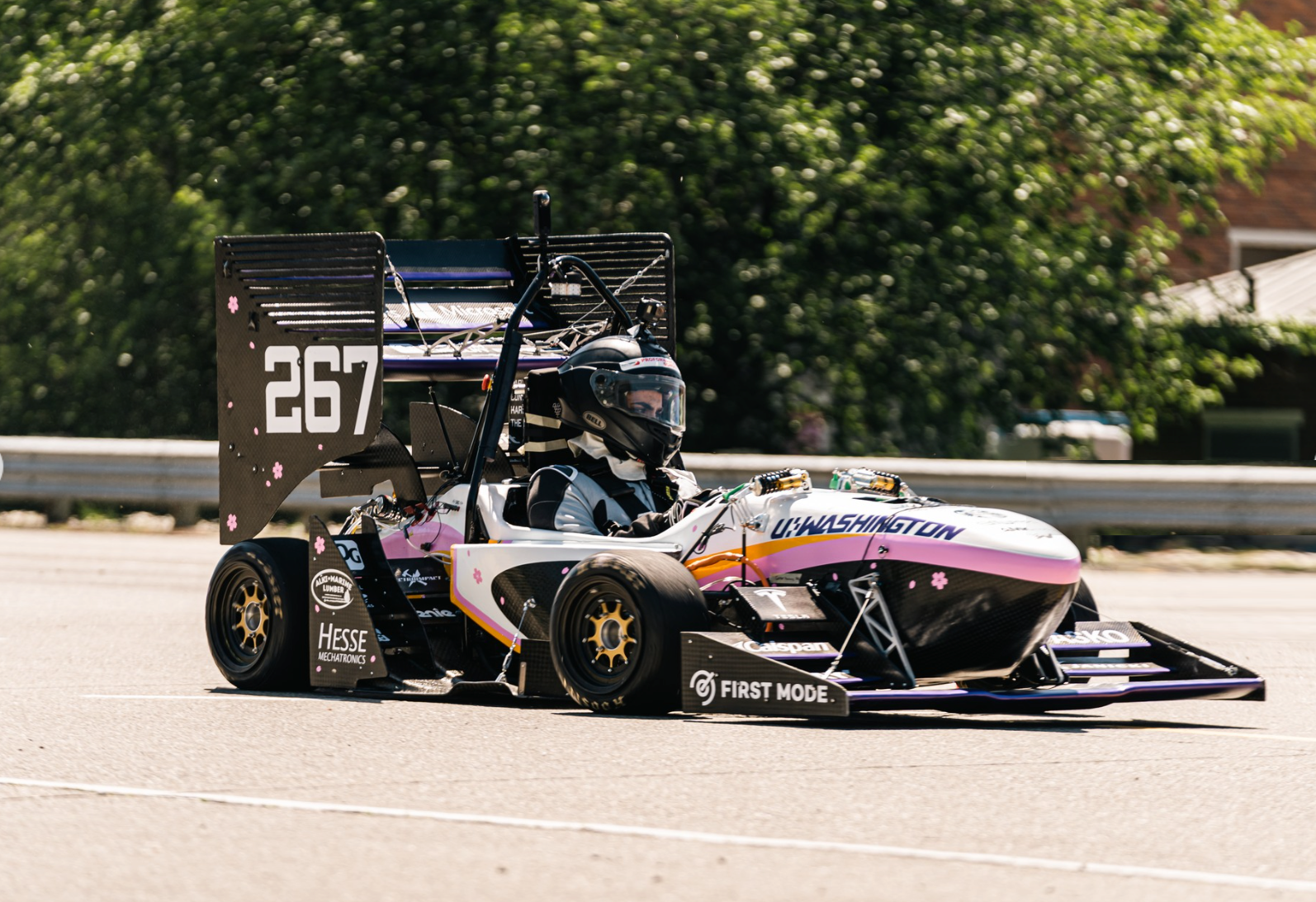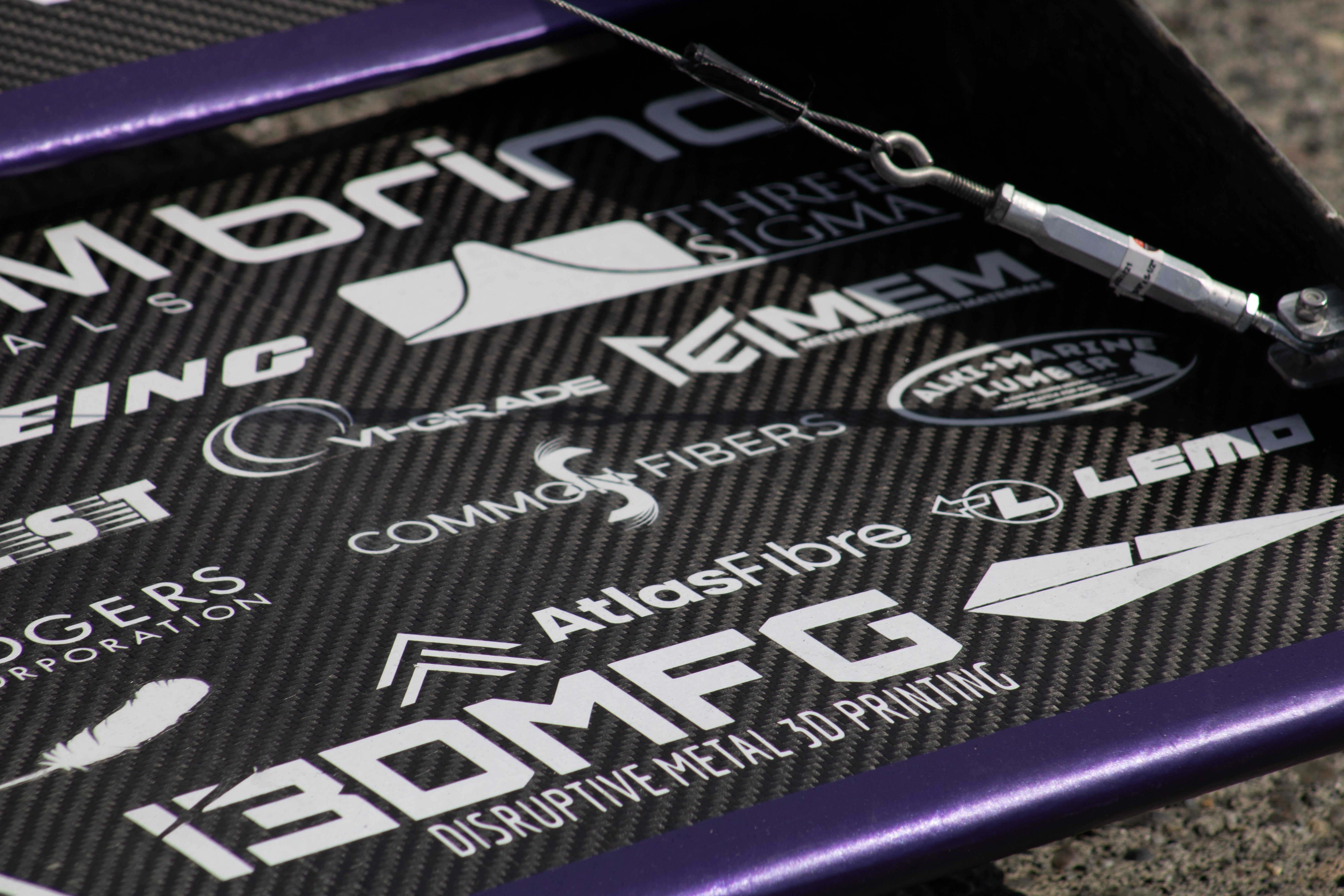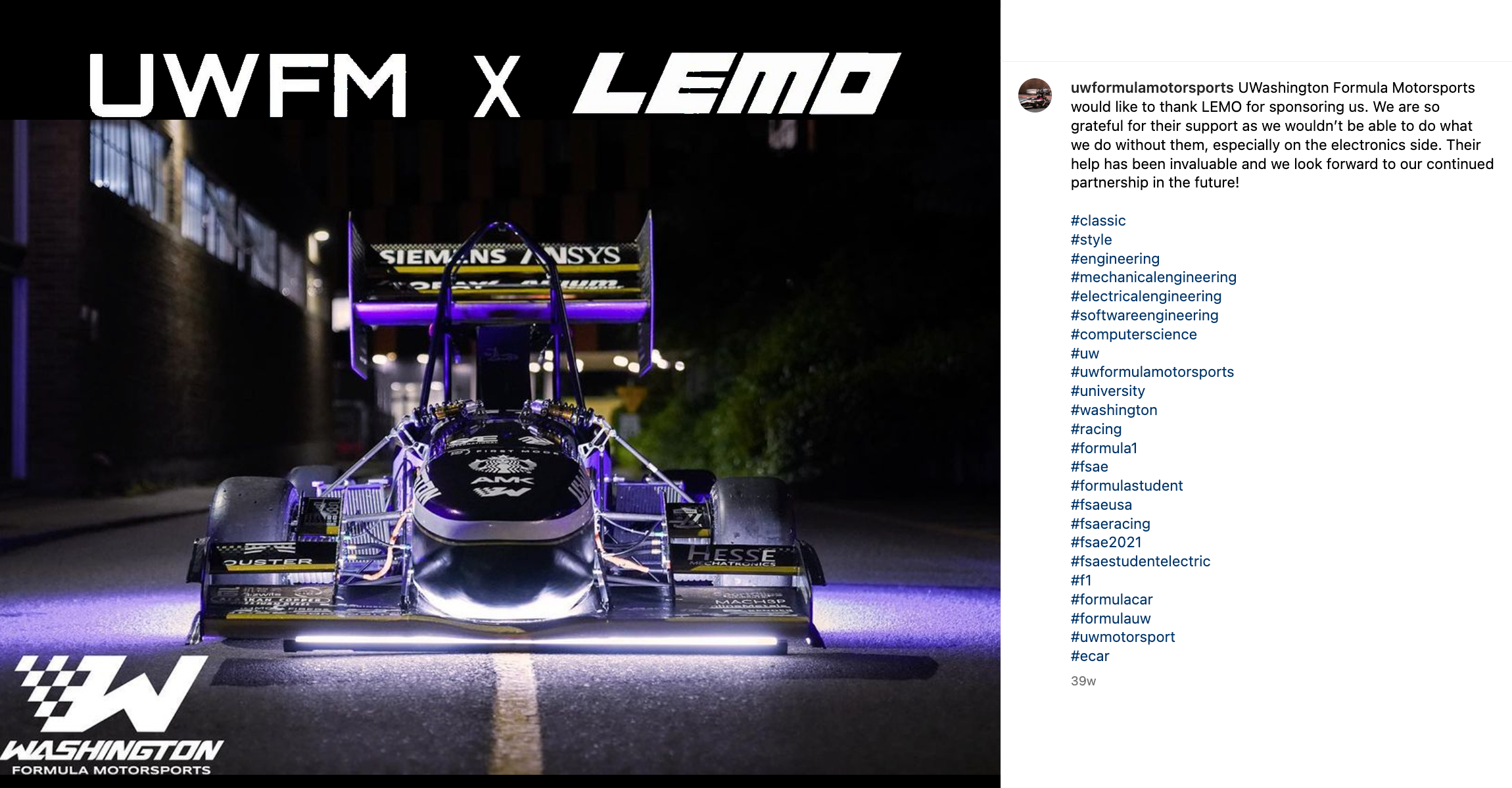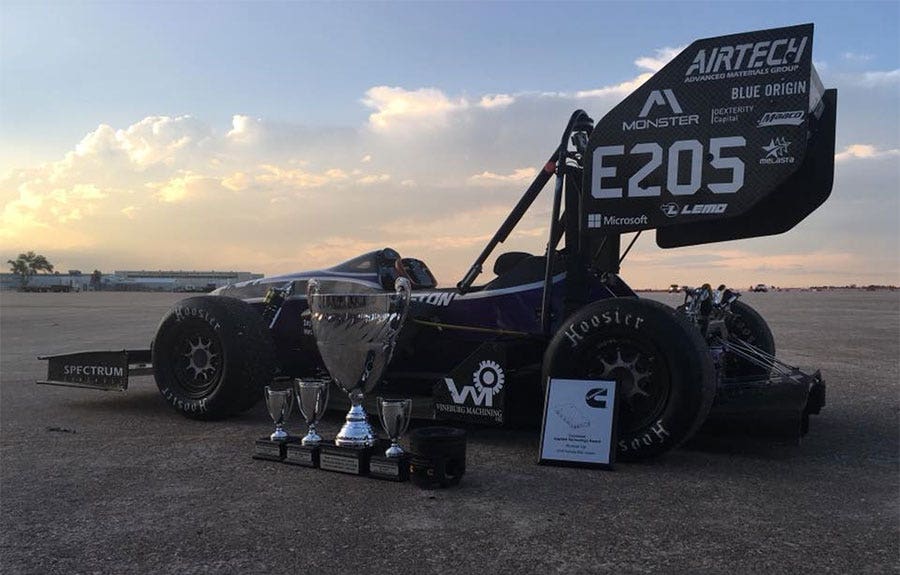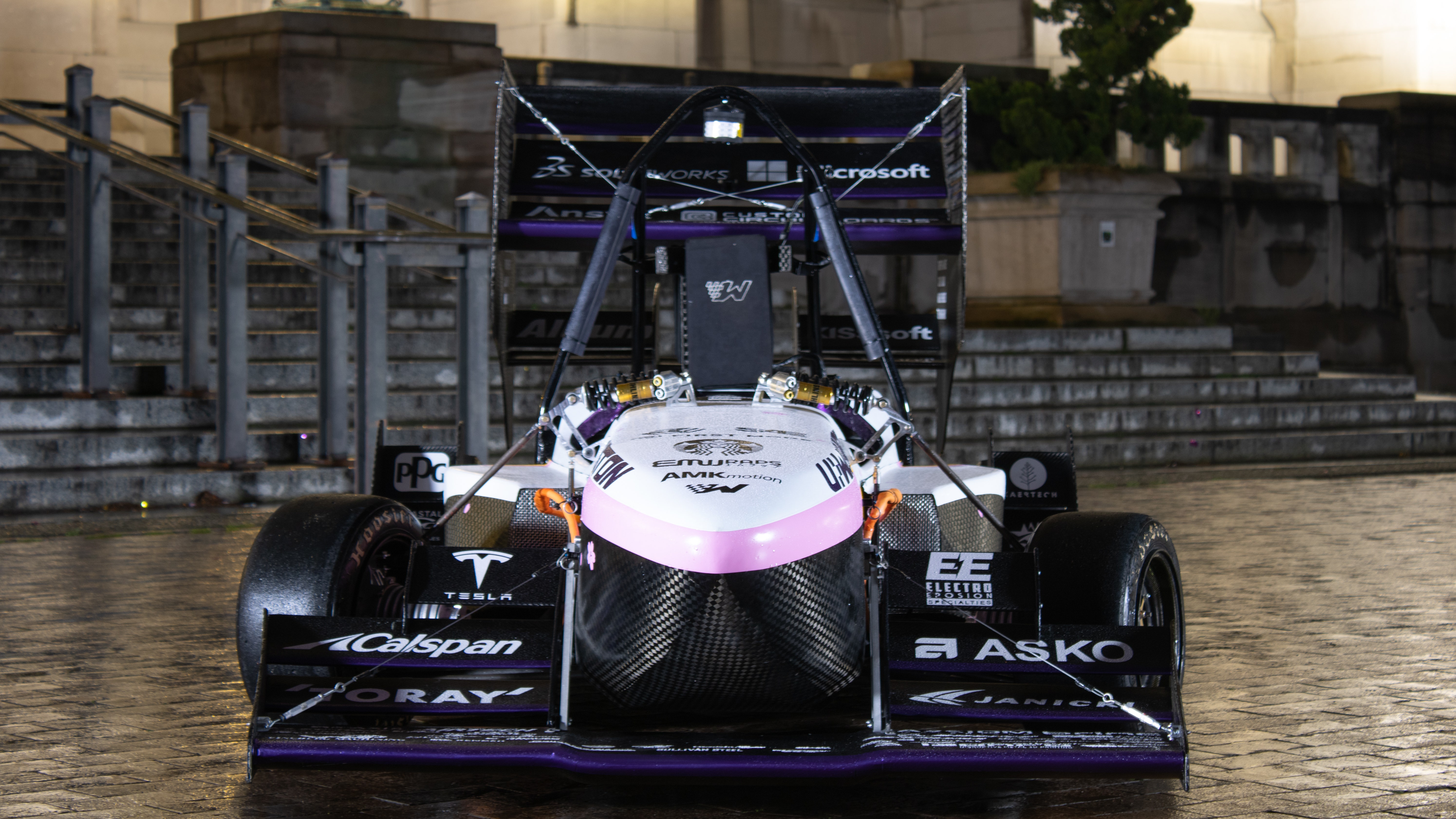 Do you
have a
challenging
project?
No matter how harsh the environment may be, LEMO has a solution ready for you to implement today.
If not, we promise to relentlessly innovate and develop one for you.
Please take a moment to reach out and describe your project, technical specifications and deadlines. We are standing by and looking forward to hearing from you – and adding your business to our thousands of longstanding satisfied customers, partners and employees – very soon.