SOLAR TEAM TWENTE
SUN, CARS AND STUDENTS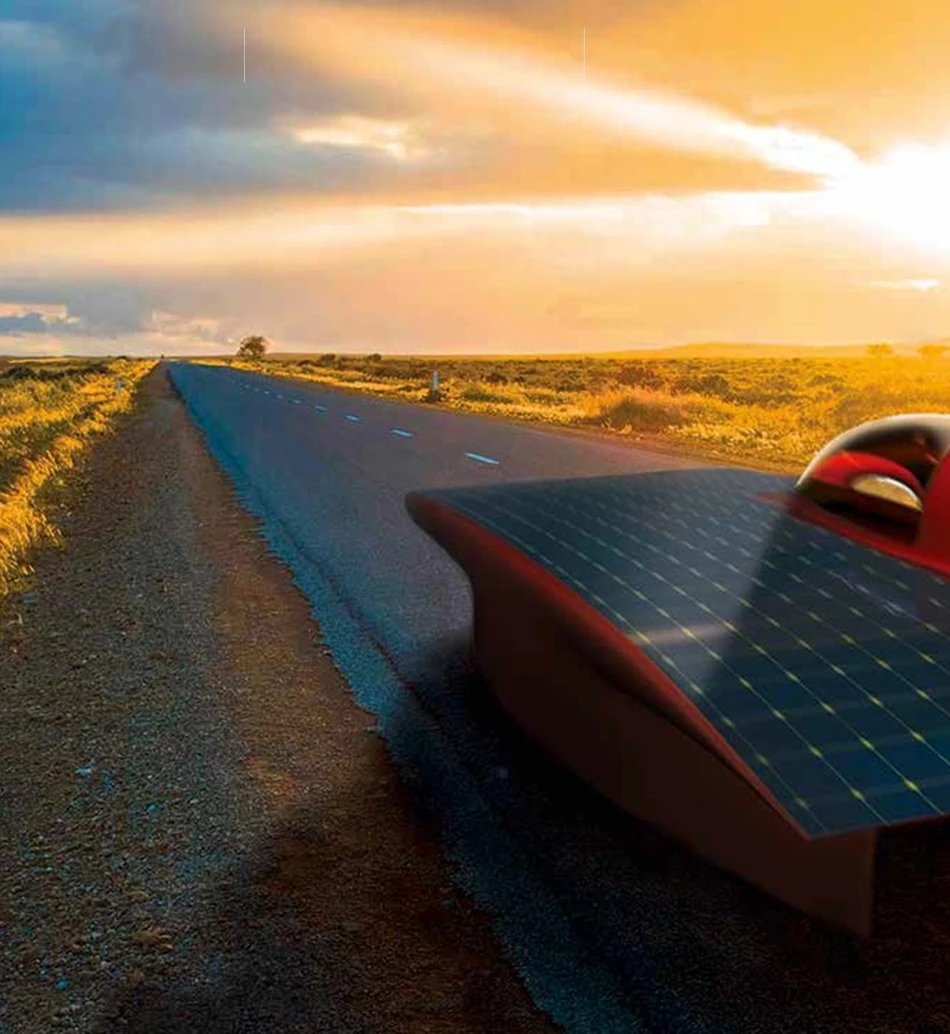 The 2017 edition of the prestigious World Solar Challenge will be held in October. The Dutch team Solar Team Twente have been getting ready to win. 
Their quest is however in the far broader framework of promoting solar energy to be used in the automobile industry.
Few students would think or want to take a year-and-a-half break from their studies. However, when they are rewarded by an extraordinary experience, the choice is quickly made. So it happened for the young women and men of Solar Team Twente, whose objective is to go to Australia, the home of the Bridgestone World Solar Challenge in October.
Created in 1987, this unique competition is reserved exclusively for solar cars. From Darwin in the Northern territory to Adelaide, 3000 km to the South, it challenges about sixty race car teams split into three categories: the Adventure Class, attended by cars from previous years, the Cruiser Class, where practicality is the main criterion and finally the Challenger Class, focused on speed and energy efficiency.
Solar Team Twente runs in this last category, fairly successfully, since the team ranked second in 2015.
In fact, the Dutch team has been participating in the challenge for over ten years, but every year there are new challenges to take up. First, because the team is made up of new students every year and even if they are inspired by the seniors' experience, the rules change all the time, so they have to start almost from scratch.
For instance, in the 2017 edition, the surface of the solar panels authorized on the car has been changed from 6 to 4 m2. Therefore, they need double ingenuity to stay competitive and to make the best use of the Australian sun.
Everything must be optimised. Every centimetre of the car roof is covered with silicon panels leaving only reduced space for the driver. Aerodynamics are controlled down to the smallest detail, to guarantee minimum resistance to wind. Composite materials are used, such as carbon fibre, in order to reduce weight to a maximum (only 230 kg including the driver). As for the engine, it is developed by Solar Team Twente and is extraordinarily efficient. With a power of 1 kW – the equivalent of a hairdryer! – it is capable of attaining an average speed of 90 km/h and a top speed of 130 km/h.
Such a project could never be a success without a cross-disciplinary team. It brings together design, connector and engine design specialists, together with the coaches, fund raisers and communication managers. Far beyond the technological challenges and the competition, Solar Team Twente also has a message to get across, which is that solar vehicles do have a future and real potential and that their research contributes to build a new form of mobility.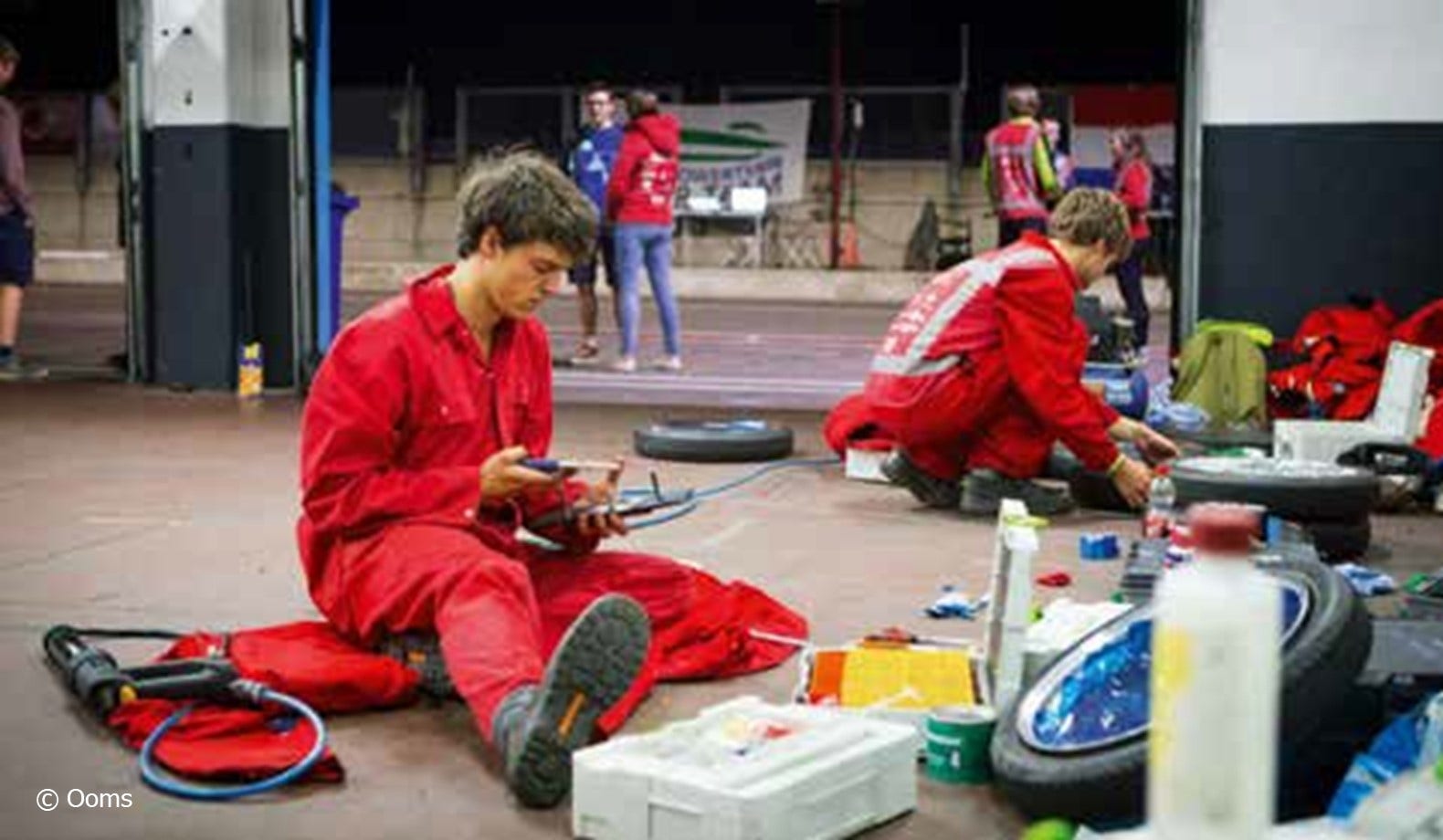 The current student team at work (here on the previous model during a race in Belgium last September.